Take command of your army as you storm through medieval Europe in an extensive series of campaigns. Choosing one of the four available nations – Viking, Anglo-Saxon, German, Slav – you will be tasked with more than just conquering, raiding and pillaging enemy camps, villages and towns. Only by utilizing the full range of available tactical options, taking strategic advantage of the environment, and managing your temporary bases and settlements, will you emerge victorious.
Ancestors Legacy is a historically accurate real-time strategy game influenced by historical events in the Middle Ages. The game combines resource management and base building with large-scale, squad-based battles across vast battlefields, all rendered in great detail thanks to the Unreal Engine 4 tech. Experience medieval bloodshed like never before, thanks to the cinematic action camera that puts you right in the middle of the battle at the press of a button.
Features
4 playable nations in an extensive single player campaign inspired by historical events
Advanced tactical options combining the use of terrain, experience and morale
Cinematic battle camera view puts you right in the center of the action
Outstanding visual fidelity powered by Unreal Engine 4
Intense multiplayer battles
Streamlined resource management and village construction
Precise controls with native gamepad support
Update Build 48074:
no changelog was posted.
Update Build 48068:
[Tweak] Improved the flow of matchmaking algorithm, matches should be found a bit sooner.
[Bugfix] Matchmaking players had an incorrect player counter while in a lobby – the host was not being counted.
[Bugfix] Issues with steam avatars not being properly loaded should be solved.
[Bugfix] Matchmaking will no longer get stuck in left lobbies – happened due to an unfortunate timing.
[Crashfix] Rare race condition crash fixed right at the engine startup. If your game crashed right at startup this may help (only crashed, if it did not launch at all this does not help).
[Crashfix] Never attempt to use or create beacons while in skirmish – this crashed when a skirmish game was created and there was no internet connection.
[Crashfix] Client left the lobby but the call he issued about changing slot was sent and made it to the host after the "I'm leaving" message despite being sent prior to it.
[Crashfix] Stability improvements with regards to peasants.
[Crashfix] Another issue with overriding an existing save game slot.
[Crashfix] Somehow a squad in the process of being deleted attempted to update the Armor Upgrade progress on the banner. Unfortunately, the banner was already gone. Unfortunately again, the game blew up. Not gonna happen again 😉
[Info] Added more information to the crash data that you're asked to send.
UPLOADED
https://filecrypt.cc/Container/9CC8751268.html
MEGAUP
https://filecrypt.cc/Container/9CC8751268.html
UPTOBOX
https://filecrypt.cc/Container/9CC8751268.html
USERSCLOUD
https://filecrypt.cc/Container/9CC8751268.html
DAILYUPLOADS
https://filecrypt.cc/Container/9CC8751268.html
UPDATE / DLC LIST:

BASE GAME:


"Not only did I find it to be a lot of fun, I can't stop thinking about it well after PAX has ended."
Shacknews

"Evolutionary rather than revolutionary, Ancestors: Legacy takes the best of the genre, adds a dash of Dark Age and at the end of it comes out as one of the strongest entries to the RTS stable this year."
80 – Strategy Gamer

"Ancestors Legacy is shaping up to have just about everything RTS fanatics are after in a new release. It marries concepts well in a surprisingly polished package and feels just inventive enough to not get too stale. Small touches like the day-night cycle and evolving weather system help make each and every match feel different from the last."
IGN com

MINIMUM:
Requires a 64-bit processor and operating system
OS: Windows® 7 (Service Pack 1) , Windows 8.1 and Windows 10 – (64-bit only).
Processor: 2.6 GHz Intel® Core™ i5-750 or 3.2 GHz AMD Phenom™ II X4 955
Memory: 4 GB RAM
Graphics: NVIDIA GeForce GTX 460 or AMD Radeon HD5850 (1 GB VRAM)
DirectX: Version 11
Network: Broadband Internet connection
Storage: 18 GB available space
Sound Card: Integrated or dedicated DirectX 11 compatible soundcard
RECOMMENDED:
Requires a 64-bit processor and operating system
OS: Windows® 7 (Service Pack 1) / Windows® 8 / Windows® 8.1 / Windows® 10 / (64-bit only)
Processor: AMD Octa-Core / Intel Quad-Core processor running at 3.4 GHz (AMD FX X8 8350 or Intel Core i5 3570 or newer architectures are recommended)
Memory: 8 GB RAM
Graphics: AMD/NVIDIA dedicated with at least 2048MB of dedicated VRAM and with at least DirectX 11 and Shader Model 5.0 support. AMD Radeon R9 285 and NVIDIA GeForce GTX 670 and above are recommended graphic cards.
DirectX: Version 11
Network: Broadband Internet connection
Storage: 18 GB available space
Sound Card: Integrated or dedicated DirectX 11 compatible soundcard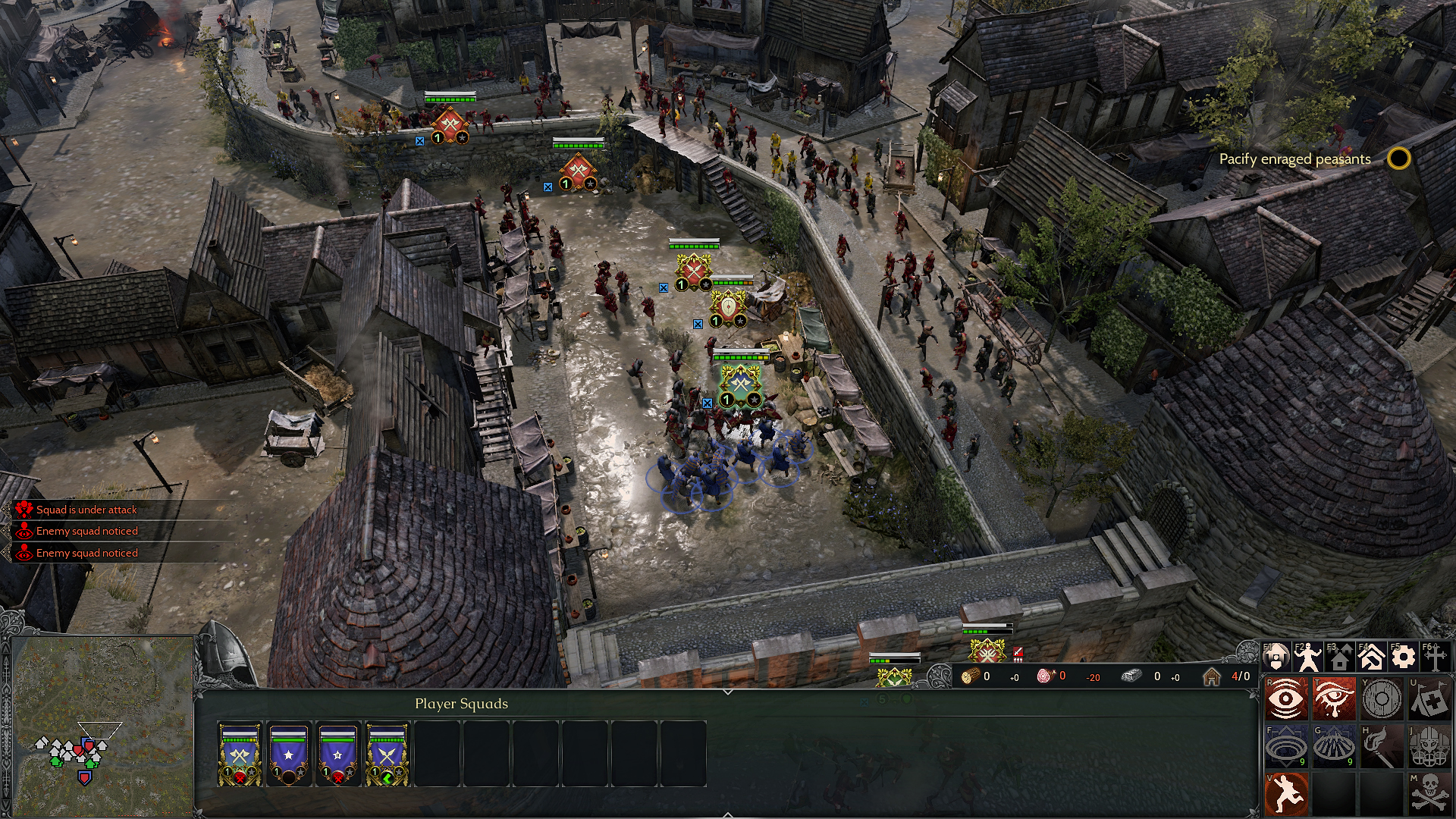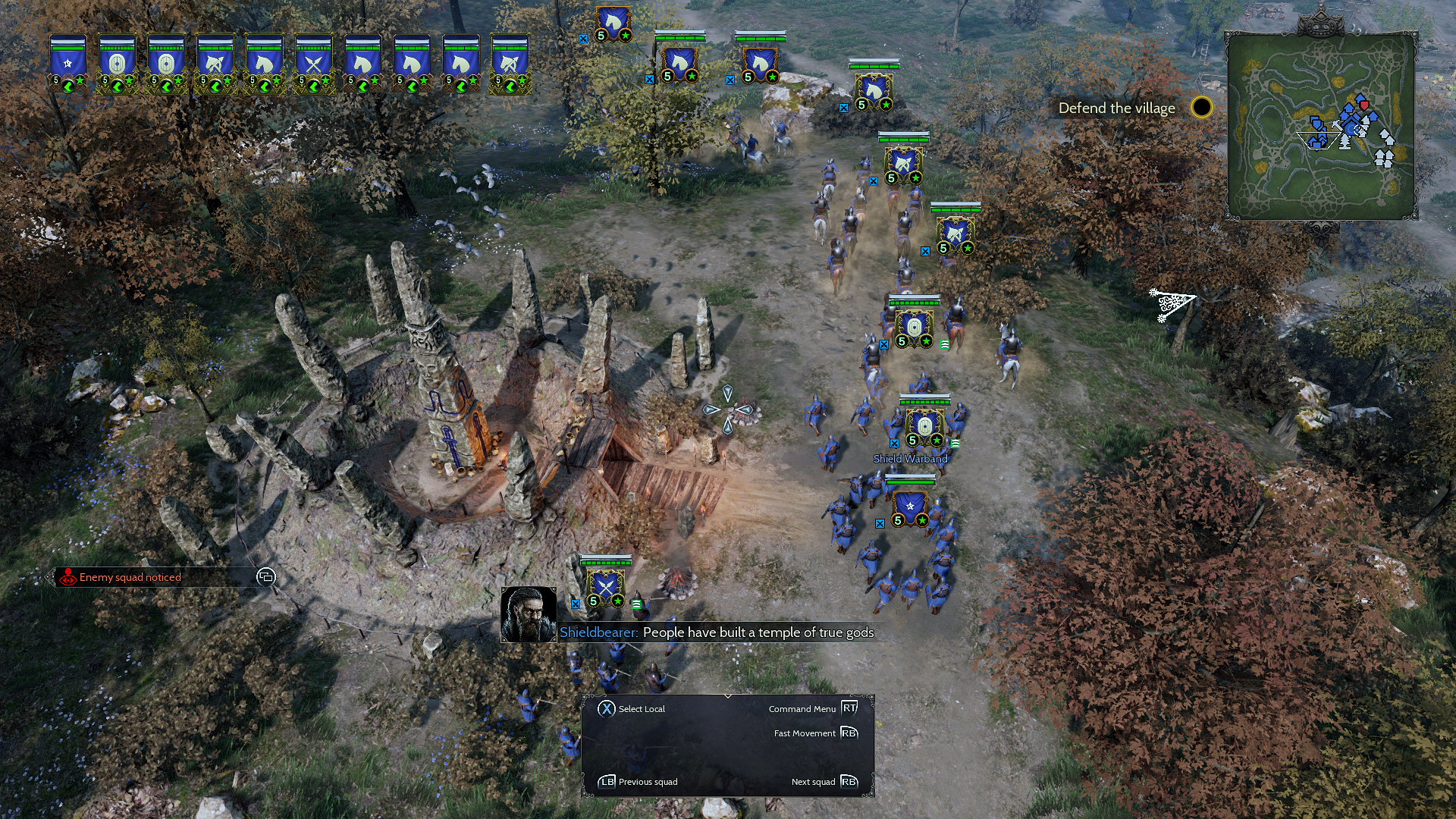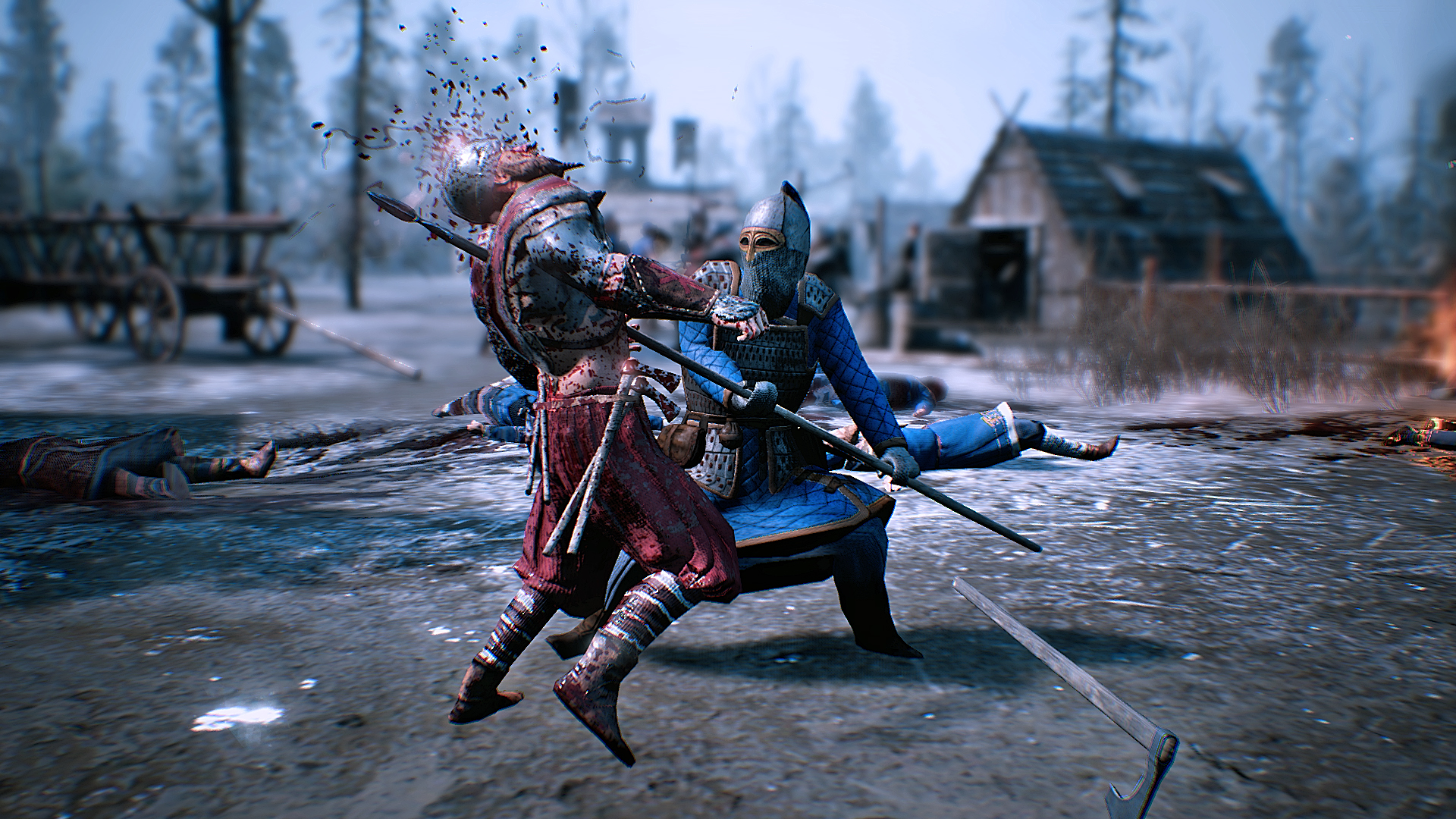 ▄▄▄▄▄▄▄    ▄▄▄                   ▄▄
            ▄████▄      ▄████▄ ▓██████████ ▓████▓▄              ▓███▓
           ███▓███▓    ████████ ▓██▓███████ ▓██████▓▄          ▓███▓  ▀
      ▄   ███▓ ▀███▓  ███▓▀ ▓███ ███▓  ▀▓███ ███▓████▓▄▄      ▓███▓  ▄█
      ▓  ▓███   ▓████ ███    ███ ███     ███▓███  ▓███▓█▓    ▓███▓  ██
         ███▓     ▀▀ ███      ███▓██      ███▓██     ▓███▓ ▄▓███▓  ██▓
       █ ███         ███      ███▓██      ███▓████▓   ▓███▓▓███▓ ▓██▓
      ▓█ ███         ███      ███▓██      ███▓███▓     ▓██████▓ ▓███
      █▓ ███         ███▓    ▓███▓██     ▓███▓██        ▓████▓  ▓████▓
    ▓██  ▓███     ▄██▓███    ███ ███    ▄███▓███   ▓██▄▓██████▓  ▓████▓
   ▓██▓   ████▄ ▓███▓ ▓███ ▄███▓ ███▓ ▄▓███ █████ ▓███▓███▓▓███▓  ▓█████▓
   ▓██    ▓████████▓  ▓████████▓ █████████  ▓████████▓███▓▀ ▓███▓   █████▓
    ███▓   ███████▓ ▄  ▓██████▓  ▓███████    ███████▓███▓    ▓███▓   ████▓
    ▓████▓  █████▓  ▓█  ▓████▓   ▓██████  █▓  █████▓███▓   █  ▓███▓   ███▓
     ▓████▓  ▀██▓  ▓███  ▀██▀  █  ▓███▀  ▓██▓  ▀██▓███▓   ██▓  ▓███▓ ████▓
      ▓█████▓▄   ▄▓█████▓▄  ▄▓███▄    ▄▓██████▓▄       ▄▓████▓▄     ▄███▓
       ▓█████████████▓████████████████████▓████████████████████████████▓
        ▀▓███████████████████████████████████████████████████████████▓▀
          ▄█▓███████▀▀██████▓▄ ▀▓▀▀         ▀▀▓▀ ▄▓██████▀▀███████▓█▄
         ▓▀  ▓█▀▀▀      ▀▀███▓     C O D E X     ▓███▀▀      ▀▀▀█▓  ▀▓
          ▀ ▓█▄  ▄      ▄ ▄▓▀   P R E S E N T S   ▀▓▄ ▄      ▄  ▄█▓ ▀
            ▀███▀        ▀▀    ▄▄▄▄▄▄▄▄▄▄▄▄▄▄▄▄▄    ▀▀        ▀███▀


              Ancestors Legacy Update Build 48074 (c) 1C Company


         Release Date :  05/2018              Protection : Steam
         Discs        :  1                    Genre      : Strategy

  ▄██▄                                                                   ▄██▄
 ▓▀▀███▓   ▄▄     █▀█ █▀▀ █   █▀▀ █▀█ █▀▀ █▀▀   █ █▀█ █▀▀ █▀█     ▄▄   ▓███▀▀▓
 ▀▄  ▀██▓ ▀ ▀█  ▄ ▓▀▄ ▓▀  ▓   ▓▀  ▓▀▓ ▀▀▓ ▓▀    ▓ ▓ ▓ ▓▀  ▓ ▓ ▄  █▀ ▀ ▓██▀  ▄▀
      ███▓▄ ▄██▄▓ ▀ ▀ ▀▀▀ ▀▀▀ ▀▀▀ ▀ ▀ ▀▀▀ ▀▀▀   ▀ ▀ ▀ ▀   ▀▀▀ ▓▄██▄ ▄▓███
    ▄█▓███████▀▀██████▓▄  ▄██▀█▄▄  ▀▄▄   ▄▄▀  ▄▄█▀██▄  ▄▓██████▀▀███████▓█▄
   █▀ ▄██▀▀▀      ▀▀███▓  ██▄  ▀▀▓█▄ ██ ██ ▄█▓▀▀  ▄██  ▓███▀▀      ▀▀▀██▄ ▀█
    ▀ ██▄  ▄      ▄ ▄█▀    ▀█▀     ▀██▀ ▀██▀     ▀█▀    ▀█▄ ▄      ▄  ▄██ ▀
      ▀███▀        ▀▀         ▀                 ▀         ▀▀        ▀███▀


              For list of changes read included patchnotes.txt



  ▄██▄                                                                   ▄██▄
 ▓▀▀███▓   ▄▄   █ █▀█ █▀▀ ▀█▀ █▀█ █   █     █▀█ █▀█ ▀█▀ █▀▀ █▀▀   ▄▄   ▓███▀▀▓
 ▀▄  ▀██▓ ▀ ▀█  ▓ ▓ ▓ ▀▀▓  ▓  ▓▀▓ ▓   ▓     ▓ ▓ ▓ ▓  ▓  ▓▀  ▀▀▓  █▀ ▀ ▓██▀  ▄▀
      ███▓▄ ▄██ ▀ ▀ ▀ ▀▀▀  ▀  ▀ ▀ ▀▀▀ ▀▀▀   ▀ ▀ ▀▀▀  ▀  ▀▀▀ ▀▀▀ ██▄ ▄▓███
    ▄█▓███████▀▀██████▓▄  ▄██▀█▄▄  ▀▄▄   ▄▄▀  ▄▄█▀██▄  ▄▓██████▀▀███████▓█▄
   █▀ ▄██▀▀▀      ▀▀███▓  ██▄  ▀▀▓█▄ ██ ██ ▄█▓▀▀  ▄██  ▓███▀▀      ▀▀▀██▄ ▀█
    ▀ ██▄  ▄      ▄ ▄█▀    ▀█▀     ▀██▀ ▀██▀     ▀█▀    ▀█▄ ▄      ▄  ▄██ ▀
      ▀███▀        ▀▀         ▀                 ▀         ▀▀        ▀███▀


      - Extract
      - Run setup.exe and install update
      - Copy crack from CODEX dir to installdir
      - Play


      

You need the following releases for this ↓ :



      Ancestors.Legacy-CODEX
      Ancestors.Legacy.Update.Build.47920.incl.DLC-CODEX


      - Block the game's exe in your firewall to prevent the game from
        trying to go online ..
      - If you install games to your systemdrive, it may be necessary
        to run this game with admin privileges instead


  ▄██▄                                                                   ▄██▄
 ▓▀▀███▓   ▄▄      █▀▀ █▀█ █▀█ █ █ █▀█   █▀█ █▀█ ▀█▀ █▀▀ █▀▀      ▄▄   ▓███▀▀▓
 ▀▄  ▀██▓ ▀ ▀█  ▄  ▓ █ ▓▀▄ ▓ ▓ ▓ ▓ ▓▀▀   ▓ ▓ ▓ ▓  ▓  ▓▀  ▀▀▓  ▄  █▀ ▀ ▓██▀  ▄▀
      ███▓▄ ▄██▄▓▄ ▀▀▀ ▀ ▀ ▀▀▀ ▀▀▀ ▀     ▀ ▀ ▀▀▀  ▀  ▀▀▀ ▀▀▀ ▄▓▄██▄ ▄▓███
    ▄█▓███████▀▀██████▓▄  ▄██▀█▄▄  ▀▄▄   ▄▄▀  ▄▄█▀██▄  ▄▓██████▀▀███████▓█▄
   █▀ ▄██▀▀▀      ▀▀███▓  ██▄  ▀▀▓█▄ ██ ██ ▄█▓▀▀  ▄██  ▓███▀▀      ▀▀▀██▄ ▀█
    ▀ ██▄  ▄      ▄ ▄█▀    ▀█▀     ▀██▀ ▀██▀     ▀█▀    ▀█▄ ▄      ▄  ▄██ ▀
      ▀███▀        ▀▀         ▀                 ▀         ▀▀        ▀███▀

                        CODEX is currently looking for
               ▄██▄                                         ▄██▄
              ▓██ ▀▀  ▄    nothing but competition!     ▄  ▀▀ ██▓
               ▓██▄ ▄▓▀▓                               ▓▀▓▄ ▄██▓
             ▄██████▓▀   Greetings to STEAMPUNKS & CPY   ▀▓██████▄
            ▓██▀  ▀██▄▄ ▄▄                           ▄▄ ▄▄██▀  ▀██▓
            ██   ▄ ▀█▓██▓▀█▄█▀█▄▄   ▄  ▄  ▄   ▄▄█▀█▄█▀▓██▓█▀ ▄   ██
            ▀██▄▄▀ ▄ █ █ ▄ ▀▄  ▀▀▓█▄ █ ▓ █ ▄█▓▀▀  ▄▀ ▄ █ █ ▄ ▀▄▄██▀
              ▀▀    ▀   ▀     ▄▀   ▀▀  ▀  ▀▀   ▀▄     ▀   ▀    ▀▀
                               ▀█▓▄ LNK^CPS ▄▓█▀
                                 ▄▀ 02/2015 ▀▄
                                ▓      ▄      ▓
                                 ▀   ▓▀▄▀▓   ▀
                                 ▄  █  ▓  █  ▄
                                  ▀▀       ▀▀