Story Description:
Heroine Anthem ZERO 2: Scalescars Oath When the world was freed of chaos, the Twin Virgin Saints started the circle of the seven doomsday. When the lands were flooded on the sixth doomsday, after the descendants of the Savior received blessings from God, they resurrected under the new born Tree of Life Terasyr, establishing the royal city of Vuzahem. But ichthyopagion still continued to grow, making clear that the Gods have not forgiven the world. People must find answers to the meaning of war while surviving the sins and punishments before Judgement Day. The story includes multiple subtle metaphors for the relationship between God and humans.
The game revolves around Shama, the young descendent of Gon Arrue who survived ichthyopagion. Living under the Tree of Life and becoming a priestess, then leaving the Tree of Life on the eve of the Star Ark Festival, she traveled to the far west to Uzato, the town of the Forest Keepers. She goes looking for the benefactor her mother told her of in hopes of finding an ordinary and simple home, but the only clue her mother left was a pin. What has Shama been through? Keeping her tears and loneliness secret behind her smile, leaving the place she promised to look for. But will her fate truly bring her peace?
About the game:
Heroine Anthem ZERO 2 : Scalescars Oath is a real time 2D mixed with 3D side-scrolling story-based ARPG, simultaneously supporting controller and keyboard input. Unlock more skills by leveling your character.
The game's producers have used their innovative creativity to bring you a long magical "duet". The game combines legends of mermaids as well as Serbian and East Asian tribal culture to create its cultural world. Created over many years, it features nearly 400,000 words of dialogue, over 500 stories CG, 300 stages, and over 500 story performances. It has genuinely been brought to life a like a long TV series but as an adventure game. The soundtrack includes many songs from multiple music producers, which takes your experience to a whole new level!
█ GAME FEATURES █
Vivid storytelling
With more than 100s of CGs and 2D animation, each scene is carefully aligned with both visual and audio. More than 100 stages and 400,000 words, players can truly immerse in the world of Heroine Anthem Zero.
World-class BGM
Music composition team includes Joe Chou, Japanese composer Motoki Ohno, Tetsuya Ueda, and Shigezo Kamimura who received the Highest-Kuninomiya International Culture Award in 2013. Heroine Anthem Zero 2 continues to bring some of the best BGMs to its players.
Unlocks different skills
As the character levels up, players have a range of skills to unlock including dodge, perry, triple jump, jump attack, and more. With the desired combination, players can have their own style of combat.
Combat companion
There is a combat companion system in Heroine Anthem Zero 2. Combat companion levels up as the story progresses, thus unlocking more skills to activate during combat.
Puzzle solving
There are puzzles to solve in each map. Not only are they essential for stage completion, but also hidden treasures for players to explore. Some of the hidden treasures will considerably assist the players.
Crafting and cooking system
Players can collect loot throughout the game and craft different equipment, upgrade the weapons, or make them into a variety of food to enhance the character.
Equipment passive skills
Weapons and armors have different passive skills. Players can choose any type of weapon depending on their combat style.
Special event
There are different options for players to choose during conversations. Sometimes by making a different choice, there might be a special event in the game.
Expedition System
Don't miss any suspicious areas in a stage! Crouching and exploring gives you a chance to pick up good stuff. In dangerous travel situations, use Cuckoo's ability to look for suspicious exploration sites and command Cuckoo to further explore the area for a chance to obtain special loot.
Cooking and Crafting System
Using materials gained from exploring to cook or craft can create useful weapons, gear, and meal boxes. These can be used to increase the stats of weapon and gear.
Other Items and Gear
Character progress, weapons, and gear have a tight connection. Many weapons, armor, projectiles, runes, seals, food ingredients, and cuisine benefits not only provide atk/def to gear, weapons, armor, and rune effects but also adds a different attack move effect.
Easter Egg Questline and Multi-option Conversation System
Story progresses through dialogue. To enable certain story lines, choosing different dialogue options are needed. Don't forget to choose every option even if it may lead to death, as a different interpretation of the story may lead to unexpected events. Besides the main quest line, there are hidden stages as challenges for players to explore.
The game supports customized keyboards, PS4/PS5/XBOX360 and up, as well as most controller brands. Provides a toggle option for PS controller settings (US spec/JP spec) and partial UI customization. (Ex: BUFF icon). Due to OS, some controllers may experience button setting errors under wireless mode. We are very sorry for the inconvenience.
[Don't worry about feeling out of the loop if you haven't played the previous ZERO 2, we'll catch you up on previous events in-game. Please have fun!!]
Main Characters:


1. Shama Kutami
Age 17 \ June 6th \ 156cm \ B90 W54 H83
A young girl descended from Gon Arrue, parted from her own mother by the age of 10. Having gone through slavery, stealing, acting, and wandering for quite some time, unfortunate things happen to people close to her. She has learned to not cry and to guard her secrets by being strange and weird. Accustomed to dressing like a young lad, with top notch lockpicking, singing, and cooking skills, she's able to strike when needed. Being able to feast is her way of living. Along side Shama is Cuckoo, her best companion.
2. Wanin Sarem
Age 19 \ November 3rd \ 177cm
Descendant of one of the three largest families, the Uzato. Both parents died when he was young, and he grew up with younger sister Naire and Mormolia. Inherited his parents' exquisite crafting and mechanical talent, finds peace in each time the hammer slams down in the workshop his parents left behind. Going deep into the Longhorn Forest to investigate crystals, he meets the long lost Evolous. Wanin and Mormolia both face a life-threatening encounter.
3. Mormolia
Age 19 \ March 27th \ 38cm
Nicknamed MoMo, grew up with BFF Wanin. Age is uncertain, but Wanin wasn't born yet when he arrived at Sarem's. Ever since, she has been an older sister figure and close with the Sarem family. Has a sweet elvish look but is tough on the inside — drinking and fighting is right up her alley.
4. Welly
Age 21 \ September 15th \ 183cm
A temple guard who often travels between Starry Mountain and East Mountain Trail. Good at using javelins. Enjoys time alone and looks like SACRED TEMPLE GUARD CAPTAIN Sigud, thus getting the nickname Twin Spirit. Is often deep in his own world, and uses rational analysis to solve all problems. Cannot stop talking once you catch his interest, and doesn't hide anything from his good friend Meowgiko.

5. Kuador
Age 19 \ January 10th \ 168cm \ B80 W56 H85
Female warrior of the East Tower Forest Keepers. Good with a sword and shield. Fell out of line just to see Iron Arty at West Forest Keeper Tower in Longhorn Forest. Persistent personality who doesn't speak much, often surprises people with her boldness.
6. Mia Kettica
Age 17 \ October 10th \ 156cm
A buddy Shama met while acting at Caffarno. The two of them are in sync like Twin Spirits; she is important to Shama. Made a promise with Shama to climb Terasyr, the Tree of Life together. Mia and Shama end up in Vuzahem by fate after the troupe was invaded by ichthyopagion.
7. Rui
Age 18 \ June 15th \ 162cm \ B82 W52 H83
One of Uzato's most trusted Priests. Takes care of many Sacred Temple arrangements. Has a unique gift, able to detect all spirits. Was originally sought as an Uzato Star Ark Priestess but in the end Wanin's younger sister Naire got the nod. Has a special place in her heart for Welly and has a younger sister working part time at Muscles Bar.
8. Varoussa
Leader of the secret organization in Vuzahem. Honorable and cold, no one dares look her straight in the eye. Shama calls her Mother, but is not her birth mother. She expects good things to come for Shama.


9. Korrud
February 29 \ 165cm \ B83 W50 H84
A traveler from Nassan taking shelter at the Pekt Tavern. Goes out at night and comes back tired during the day to sleep in. Always has a evil grin while asking others if they fancy a game of Quent, a card game she uses to seek her fortune that day.
10. Ahdurio
February 11th \ 183cm
Personal bodyguard to Yaza's Deadly Navy Captain. Cold blooded, silent and solitary personality gives the impression he'll be easy to get along with. Does not have the typical Yaza male "cunning" but finds interest in acting and music.
11. Panad Robus
Age 32 \ December 9th \ 187cm
Nield Wharf's weapon-forging king, also known as The Furnace. Famous throughout Uzato, a humorous, decisive, and experienced hunter. From creatures and monsters in the forest to women, all are his prey.
12. Wuphaka
Age 27 \ November 14th \ 172cm \ B88 W60 H90
A woman who is as respected as Panad. Stunning looks, as courageous as her male counterparts, and master of archery. Is an experienced hunter and usually only takes orders from Uzato elders.
13. Haba
Age 40 \ May 8th \ 198cm
Owner of Uzato's Pekt Tavern, also known as Ale Boss Haba. Used to be Uzato's most fierce warrior. Opened the bar for business after settling down with Nanaca. A very good cook, his generous personality brings in a lot of customers. Every Forest Keeper and foreigner loves to come here to have a drink and take a hot bath.
---
Heroine Anthem Zero 2 Scalescars Oath-PLAZA

SIZE: 8.51 GB
Heroine Anthem Zero 2 Scalescars Oath-PLAZA.torrent
5 GB LINKS
1cloudfile.com
https://filecrypt.cc/Container/A0CDBD5BA9.html
1fichier.com
https://filecrypt.cc/Container/B3A6A02E6D.html
bowfile.com
https://filecrypt.cc/Container/367E042EB2.html
letsupload.io
https://filecrypt.cc/Container/240C88E2F4.html
megaup.net
https://filecrypt.cc/Container/333DB9D4EF.html
racaty.net
https://filecrypt.cc/Container/8C9091C1B4.html
rapidgator.net
https://filecrypt.cc/Container/EC56AA7075.html
send.cm
https://filecrypt.cc/Container/4F2971BE73.html
uptobox.com
https://filecrypt.cc/Container/462F27CB26.html
gofile.io
https://filecrypt.cc/Container/5B8753496B.html
onedrive.live.com
https://filecrypt.cc/Container/7580B97F23.html
pixeldrain.com
https://filecrypt.cc/Container/AC796A484C.html
All links are interchangeable. If you cant see the links press CTRL+F5
Minimum:
OS: Windows 7 / 8 / 10 (64-bit versions only)
Processor: IntelR Core i5-2500 up or AMD equivalent or above
Memory: 16 GB RAM
Graphics: Nvidia GT 640M or AMD Radeon HD 5670
DirectX: Version 11
Network: Broadband Internet connection
Storage: 20 GB available space
Sound Card:
---
Recommended:No data on steam.
---
Languages:English, Simplified Chinese, Traditional Chinese, Japanese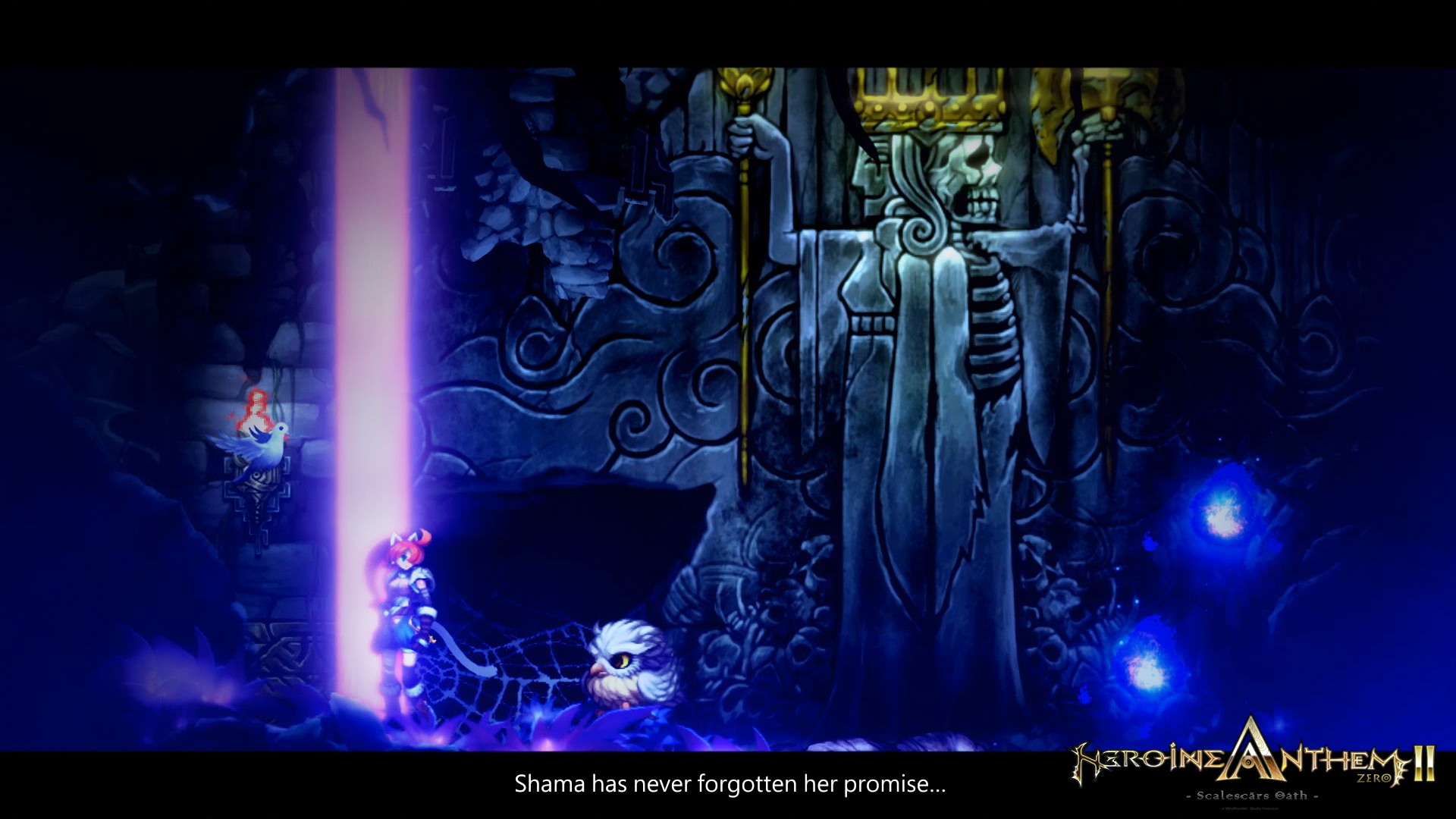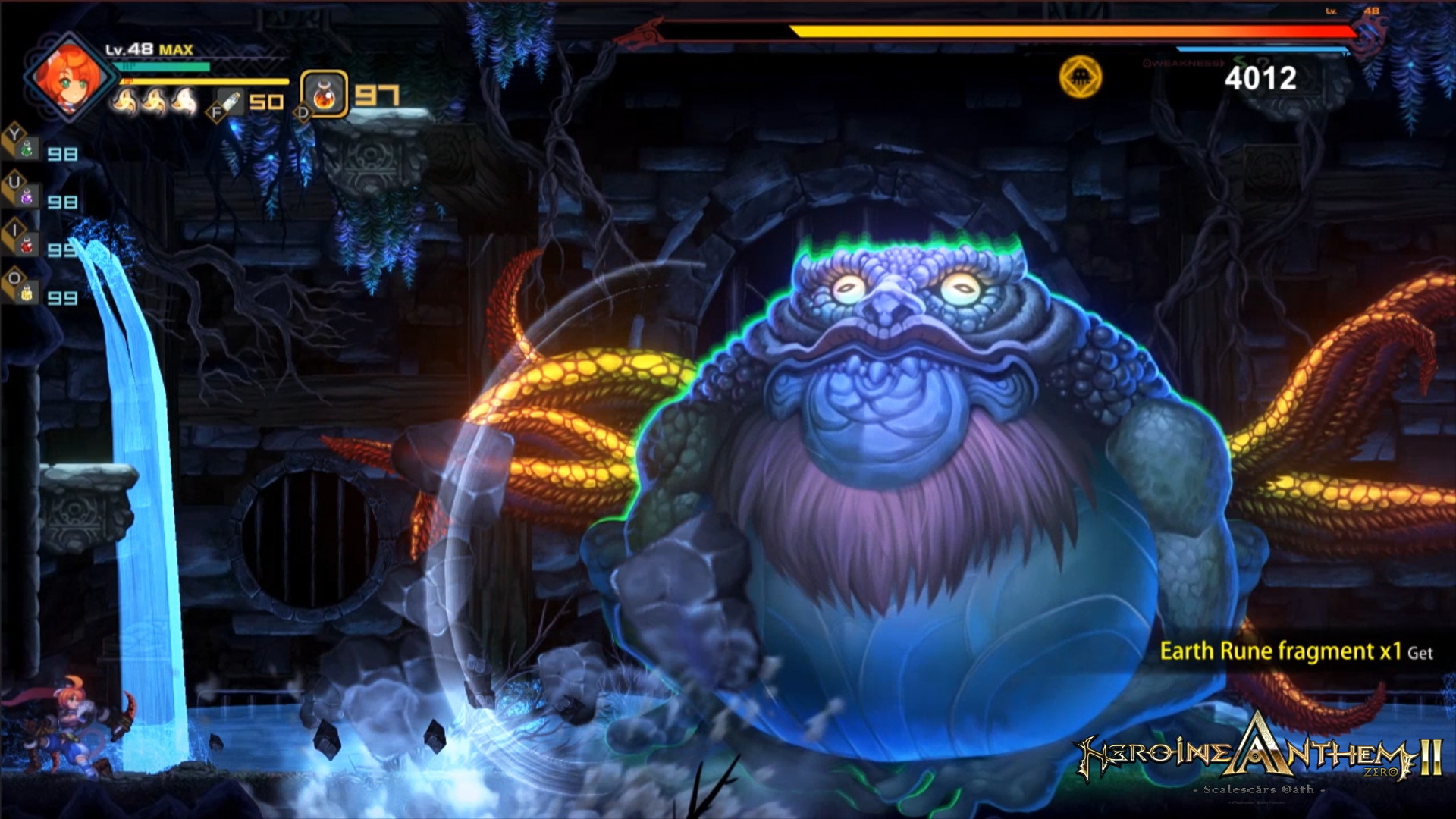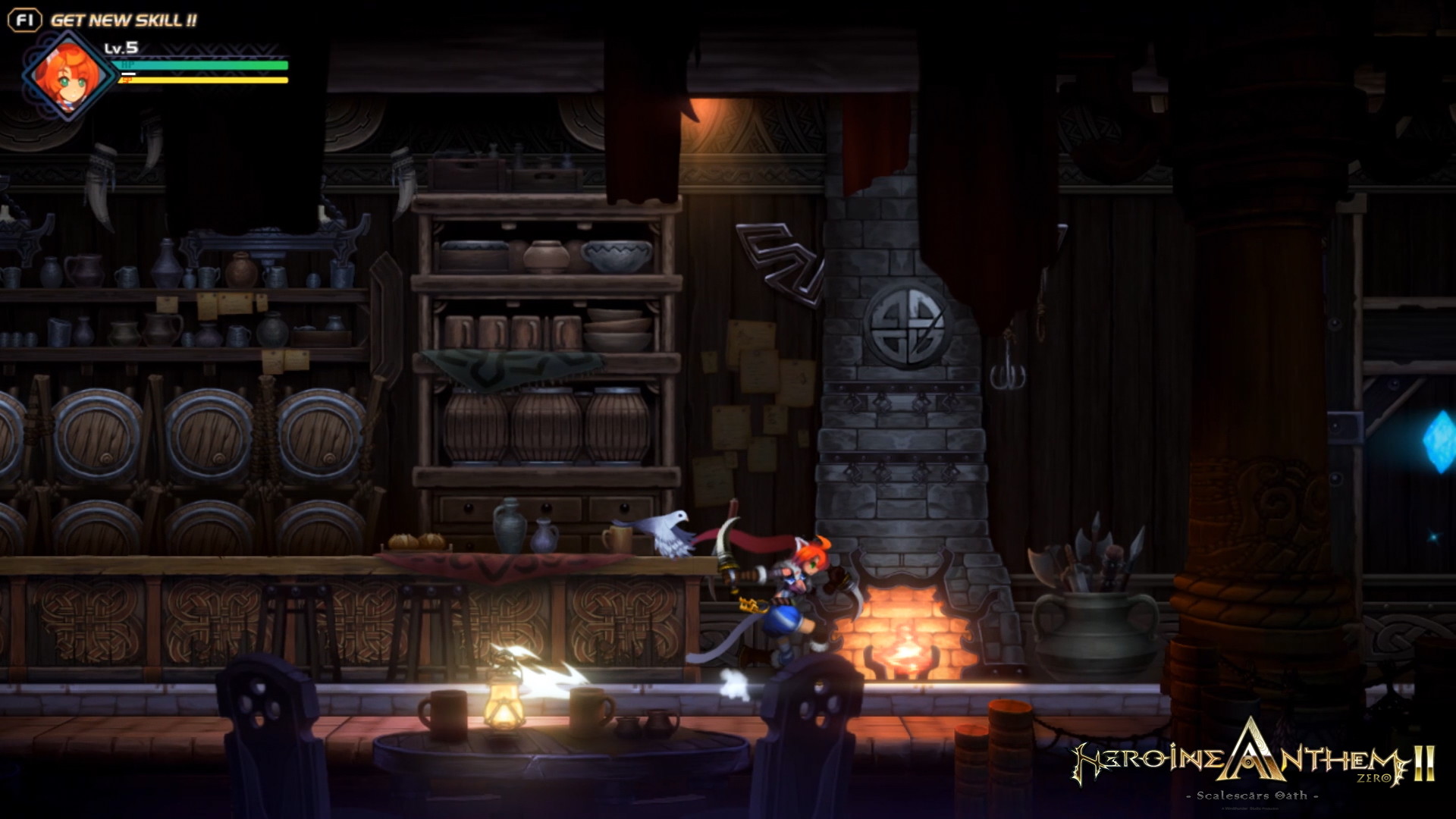 Extract. Copy crack. Play.