The story of this game tells about the year 2000 when most of the people became servants to a mysterious cult lead by a man called Messiah. At the same time, the world (at least, Turkey, where the game takes place) is infiltrated by strange creatures. The protagonists try to understand the connection between the cult and the monsters in typical Resident Evil fashion – which means, dispatching the enemies and solving puzzles to progress further. Most problems are of "find a key or other way to open the door" kind, though some tasks are of more intricate kind.
The action switches between 3 characters. Demir and Ebru are primarily using hand weapons (though can also perform melee attacks to push enemies away). Inzar excels in magic and martial arts – he employs two blades on his wrists to serve justice to the monsters.
– The game involves 3 different playable characters (Demir,Ebru ve Inzar)
– Action and puzzle solving elements
– 4 unique and original locations
– Over 100 sub levels
– Featuring fantastic and historical places of Istanbul.(The Maiden Tower, Basilica Cistern)
– Original and unique storyline
– Impressive character animations
– 15 combination moves
– 6 different magic powers
– 7 types of weapons
– Alternative additional move for each weapon
– A bonus mini game , which will be given away free with the full game.
Title: Kabus 22
Genre: Action, Adventure, Horror
Platforms: PC
Languages: English, German, Turkish
Players: Single-player
Kabus 22-POSTMORTEM

SIZE: 2.32 GB
UPLOADED
https://filecrypt.cc/Container/22C32F7503.html
MEGAUP
https://filecrypt.cc/Container/22C32F7503.html
UPTOBOX
https://filecrypt.cc/Container/22C32F7503.html
USERSCLOUD
https://filecrypt.cc/Container/22C32F7503.html
RAPIDGATOR
https://filecrypt.cc/Container/22C32F7503.html
OWNDRIVES
https://filecrypt.cc/Container/22C32F7503.html
1FICHIER
https://filecrypt.cc/Container/22C32F7503.html
UPDATE / DLC LIST:

BASE GAME:


NOT FOUND


MINIMUM REQUIREMENTS:
1 GHz Pentium III / Athlon or 1.2GHz Celeron or Duron processor
64 MB DirectX 9 Compatible and HW T&L assisted AGP Graphic Card
256 MB RAM

RECOMMENDED REQUIREMENTS:
1.6 GHz Athlon or 2 GHz Pentium 4, Celeron processor
128 MB DirectX 9 Compatible and HW T&L assisted AGP Graphic Card
512 MB RAM

GENERAL REQUIREMENTS:
DirectX compatible sound card
2 GB empty space in your hard disk
Windows 2000, Windows XP or Windows Vista or Windows 7
DirectX 9.0c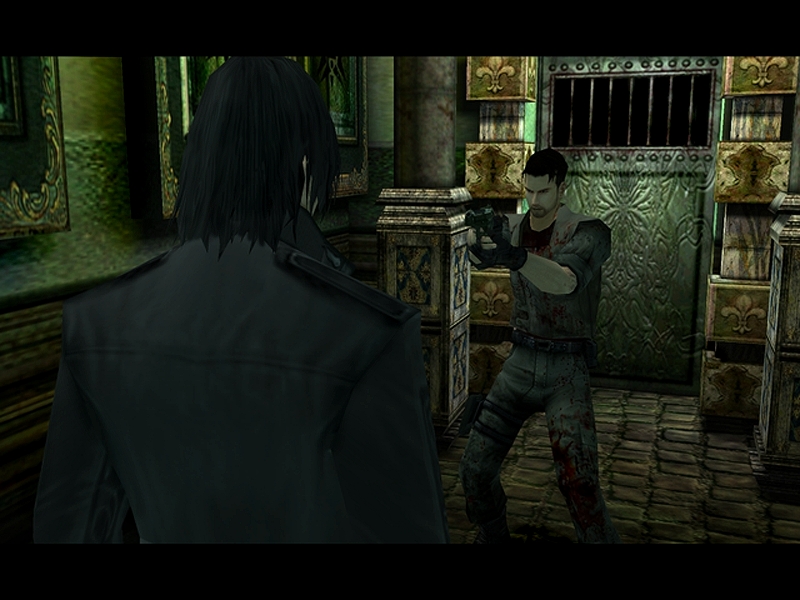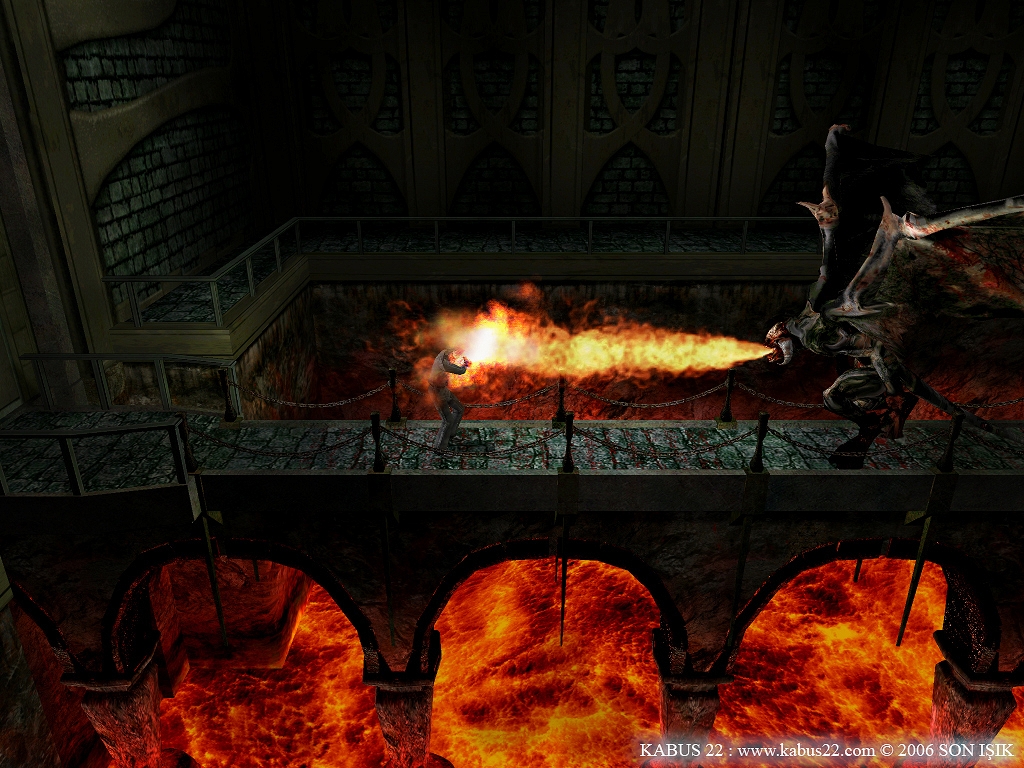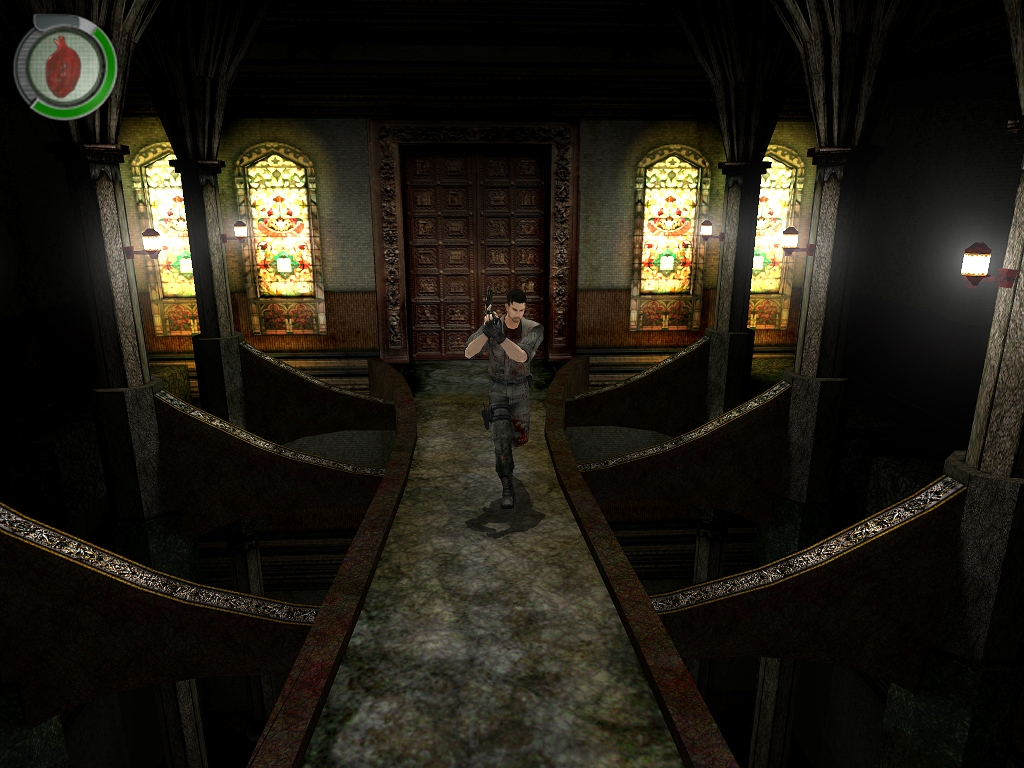 ▄▄███████▄▄
                                 ▓▄▄▀▀▀█████▓▓▄▀▄
                                ▐▓▒░▀▀█▄▄▄▀▀█▓▓▌▐▌
                               ▄▓▓▀▀██▄█▀███▄▄▀▄▀
                              ▐▌ ▓██▄▄▄▀░▀████▀
                               ▀ █  ▀▀▀▌ ▓▄▄▀█
                                 ███▄▄▓░  ▀▀██
                                 █  ▀▀▌░▐▓▄▄ █
                                 █▄▄      ▀▀██
                                 ████▓░ ▄▄   █
                                 █  ▀▌░ ▓███▄█
                    ▄            █        ▀▀██            ▄
                  ▄▓▌            ███▄ ░      █            ▐▓▄
                 ▐▓▓█▄▄          █▀▓▌░▒▐▓█▄▄ █          ▄▄█▓▓▌
                  ▀███████▄▄     ▓   ░ ▌▀▀████     ▄▄███████▀
                     ▀▀███▄▄▀▄   ▒         ▀██   ▄▀▄▄███▀▀
                      ░▐████▌▐▌  ░          ▐▓  ▐▌▐████▌░
                     ░▄██████▀██▄          ▄▀▒▄██▀██████▄░
                   ▄▓▓██▀▀▄██████▌▄▀▀█▄▄▄█▀▓▄░██████▄▀▀██▓▓▄
                 ▄▓▓▓█▀░░▄▀░▀██▄▀█ ▄▀░░▒▓██▄  ▀▄██▀░▀▄░░▀█▓▓▓▄
                ▐▓▓▓█▌  ▐██▄████▄░▐▌░░▒▓███▐▌░▄████▄██▌  ▐█▓▓▓▌
                █▒▒▒██▄▄██▓▀▀████▌░▀▄  ▀██▄▀░▐████▀▀▓██▄▄██▒▒▒█
               ░▐░░░███▀▄▀▒    ▀█▀▄ ▄▀▀▀▀▀▄ ▄▀█▀    ▒▀▄▀███░░░▌░
                ░▀████▌▐▌ ░    ░▐██▌  ▄▓▄  ▐██▌░    ░ ▐▌▐████▀░
                ▄▓▓███▀ ▀       ░██▄███████▄██░       ▀ ▀███▓▓▄
               ▐▓▓██▀          ░▐█▓▓▓▓████████▌░          ▀██▓▓▌
               ▓▓██▌░          ▄▀▒▒▒▒▒▓▓▓▓▓████▄          ░▐██▓▓
               ▓███░         ▄▀ ░░░░░░▒▒▒▒▒▓▓▓▓▓▀▄         ░███▓
               ▐███          ▐▌▀▄▄▄   ░░░░░▒▒▒▒▒▐▌          ███▌
                ▀██▌        ░ █    ▀▀▀▄▄▄  ░░░░ █          ▐██▀
  ▄▄▀▄▄▀▄▓▀░      ▀▀▄        ░▐▌  ▀▄    █▀▀▀▄▄▄▐▌░        ▄▀▀
 ▀▄▓▓█▌▐▓▌░    ▄        ▄      █  ▐▌▀▄  █▐██▄▄ █░    ▄ ▄
 █▓▓███▄▀█▄▄▀ ▀▓▀ ▄▄▀  ▓▌▄▓▄   █   ▀▄   █▐████▌█    ▀▓▀▐▌      ▄▄  ▀    ▀▄▄ ▄▀▄
 ▓▓██▌▀███▄▄▀▀█▄▄▓▓▀▄ █▄▀▄█   ▄▐▌ ▀▄▄   █▐████▐▌▄ ▄▄▀▄▄▀▄█ ▄ ▄▀▄▓▀░█   ▀ ▀▓▓▄▀▓
 ▓▓██▌ ░▀██▓▓▄░▀▓▓▄▀▓▀███▄▄▀▄▄ ▐▌  ▄▓▄▀ ▐▌██▓█▐▌▄▓▓▀▄ ▄███▀▓▀▌▐▓▌░ █░  █  ▐███▄
 ████▌  ░▐██▓▓▌░▐▓▓▌▄▄████ ▀▀▓▓ █ ▀ ▄   ▐▌█▓▒▌█ ▄▀▄ ▓▌████ ▀ ▀░▀█▄ █▒░ █ ▄▀████
 ████▌  ▄███▓▀  ▄▒▀▀▓▀██████▄ ▀▌█ ▄ ▄▀▄ ▐▌▓▒░▌█▀▓▄▄▓▀▄████░ ▀▄▐░▐▓▌█▓▒░█▌ ▐████
 █████████▀▀▄▄▀ ▄░██▄ ▓███ ▄▄██ █▒  ▄▀▓▀▐▌▒░  █░▒▓▀ ▄▄██████▄▀█▄▓▓▄██▓▒██▄█████
 █▓▓██▀▀   ▀ ▀▓▐▓█ ▀▀ ▓███ ▓███▌▀░ ▄█   ▐▌░   ▀ ▀▄ ▀▓▀████▄  ▄▄▄ ▀▄▓██▓█▀█▀█▓▓█
 █▒▒█▌ ▄▓▓▀██▄  ▀▀▀▓▄ ▓███ ▓████▄▄███ ▄▓▓▀██▄ ▓██▄██▄ ▓███ ▄▓▀███  ▓████   █▒▒█
 █░░█▌▐▓▓▌ ▐██▌██▄▄▓▓▌▓▓██ ▓▓██ ▀ ███▐▓▓▌ ▐██▌▓██▀  ▀ ▓███▐▓▓█▀▀▄▄ ▓▓███ ░ █░░█
 █  ██▄▀██▄██▀ ▀████▀ ▓▓██ ▓▓▓█ ░ ███ ▀██▄██▀ ▓▓█ ▀▄▄▀▓▓██ ▀█████▀ ▓▓▓██ ▓ █  █
 █  ██▓▓▄▄▄▄▄▄▄▄▄▄▄▄▄▓▓▓██▄▄▄▄▄▄▓▄▄▄▄▄▄▄▄▄▄▄▄▄▄▄▄██▓▓█▓▓██▓▄▄▄▄▄▄▄▄▄▄▄▄▀▐█ █  █
 █░▄▄▀██▀▀▀       ▄▓▄▀▓▓▓▓                         ▀▀ ▓▓▓▓▀▄▓▄      ▀▀▀██▀▄█ ▄█
 █▀▄▀░        ▄▓▄▐▓█▌ ▒▒▒▒     P O S T M O R T E M    ▒▒▒▒ ▐█▓▌▄▓▄       ░▀▄▀▓█
▐▌▐▌░ 2 0 0 8  ▀ ▄▓▄▀ ░░░░                            ░░░░ ▀▄▓▄ ▀         ░▐▌▐▌
 ▀▄▀▄▄          ▐▓█▌                                        ▐█▓▌         ▄▄▀▄▀
▄▓▄▀▀▄▀       ▄▀▄▓▄▀  presents for nothin but our pleasure  ▀▄▓▄▀▄      ▀▄▀▀▄▓▄
 ▀           ▐▌▐▓█▌                                          ▐█▓▌▐▌          ▀
              ▄░▀▄▓▄                Kabus 22                ▄▓▄▀░▄
              ▄▓▓▐█▓▌             (c) Son Isik             ▐▓█▌▓▓▄
             ▄▀▀░▀▄▀                                        ▀▄▀░▀▀▄
           ▄ ▄ ░▄▓▄▀ ▄       Release-Date.: 03/08         ▄ ▀▄▓▄░ ▄ ▄
          ▄▓▄█ ▐▓█▌▓▓▄       Protection...: -             ▄▓▓▐█▓▌ █▄▓▄
           ▀ █  ▀▄▓▄▀▀▄      Disc.Count...: 1 DVD        ▄▀▀▄▓▄▀  █ ▀
          █▀▀▀  ▀▐█▓▌ ▄      Game.Type....: Action       ▄ ▐▓█▌   ▀▀▀█
          █▄▄▄   █ █ ▄▓▄     Language.....: Multi       ▄▓▄ █ █   ▄▄▄█
             █  ▀▐▌▐▌ ▀ ▄▄▀                          ▀▄▄ ▀ ▐▌▐▌▀  █
           ▀▄▀▀▄▓▄▀▄▀▄▄▓▓▀                            ▀▓▓▄▄█▄▀▄▓▄▀▀▄▀
 ▄ ▄▄ ▄▄▄▄▄▄▐▌▄▄▀▄▓▓█▀▄███▄▄▄▀                    ▀▄▄▄███▄▀█▓▓▄▀▄▄▐▌▄▄▄▄▄▄ ▄▄ ▄
            ▀ ▄▀▐▓▓█▀ ▀▌▄ ▀▀▓▀▀▀▀▀▀▀▀▀▀▀▀▀▀▀▀▀▀▀▀▀▀▓▀▀ ▄▐▀ ▀█▓▓▌▀▄ ▀
             ▄▓▓ ▀███▄▀░▐▌    G A M E    N O T E S    ▐▌░▀▄███▀ ▓▓▄
            ▄▀▀▄▓▓▄ ▀▄▄▄▀▄                            ▄▀▄▄▄▀ ▄▓▓▄▀▀▄
                ▀▀                                            ▀▀

            In the 21st century a new religion spreads like a virus 
            over the earth. Its nameless founder divided the world 
            into 22 zones and sent his most loyal 22 men to govern 
            them. Still, there is resistance in the city of 
            Istanbul... 

            Horror game by Mevlut Dinc (Last Ninja 2, First Samurai
            and Street Racer).

            Warning: this game is not for the faint at heart!

                 ▄                                            ▄
             ▀  ▓█                                            █▓  ▀
             █ ▓▒█ ▄                                        ▄ █▒▓ █
          ▀▄ █▓▒░█▄▓▄                                      ▄▓▄█░▒▓█ ▄▀
           ▐▌█▒░ █ ▀                                        ▀ █ ░▒█▐▌
          ▄█▄█░  █▄▄▄▀ ▄▄▀                            ▀▄▄ ▀▄▄▄█  ░█▄█▄
 ▄ ▄▄ ▄▄▄▀█         █▄▓▓█▄▄▄▄▀                    ▀▄▄▄▄█▓▓▄█         █▀▄▄▄ ▄▄ ▄
          ▀█▀█   █▀▀█▀▀▀▄ ▀▀▓▀▀▀▀▀▀▀▀▀▀▀▀▀▀▀▀▀▀▀▀▀▀▓▀▀ ▄▀▀▀█▀▀█   █▀█▀
          ▀▓▀█▄▄▄█ ▐▌░       G R O U P    N O T E S       ░▐▌ █▄▄▄█▀▓▀
           ▀     ▄▓▄▀▄▄▄▀                              ▀▄▄▄▀▄▓▄     ▀
                  ▀                                          ▀
           For supplying money, beer, girls or whatever, write us at:

                 ▄           -=> [email protected] <=-           ▄
             ▀  ▓█                                            █▓  ▀
             █ ▓▒█ ▄        Crackers also wanted! ;P        ▄ █▒▓ █
          ▀▄ █▓▒░█▄▓▄                                      ▄▓▄█░▒▓█ ▄▀
           ▐▌█▒░ █ ▀                                        ▀ █ ░▒█▐▌
          ▄█▄█░  █▄▄▄▀ ▄▄▀                            ▀▄▄ ▀▄▄▄█  ░█▄█▄
 ▄ ▄▄ ▄▄▄▀█         █▄▓▓█▄▄▄▄▀                    ▀▄▄▄▄█▓▓▄█         █▀▄▄▄ ▄▄ ▄
          ▀█▀█   █▀▀█▀▀▀▄ ▀▀▓▀▀▀▀▀▀▀▀▀▀▀▀▀▀▀▀▀▀▀▀▀▀▓▀▀ ▄▀▀▀█▀▀█   █▀█▀
          ▀▓▀█▄▄▄█ ▐▌░         G R E E T i N G S          ░▐▌ █▄▄▄█▀▓▀
           ▀     ▄▓▄▀▄▄▄▀                              ▀▄▄▄▀▄▓▄     ▀
                  ▀  ▐▓▌       Hatred - Skid Row        ▐▓▌  ▀
                    ▄▓▄▀            Procyon             ▀▄▓▄
                ▄▓▄▐▓█▌                -                 ▐█▓▌▄▓▄
                 ▀ ▄▓▄▀          Mummy & Daddy            ▀▄▓▄ ▀
                  ▐▓█▌                                    ▐█▓▌
                ▄▀▄▓▄▀  ... It's just a competition! ...  ▀▄▓▄▀▄
               ▐▌▐▓█▌░   Support the Software-Developer,  ░▐█▓▌▐▌
                ▀ ▀▄▀▄▄      if you like this game!      ▄▄▀▄▀ ▀
                 ▄▐▓██▌░                                ░▐██▓▌▄
                ▐▌ ▀▓██▄░  ▄     ▄▄▄▄▄▄▄▄▄▄▄▄▄▄     ▄  ░▄██▓▀ ▐▌
                 ▀▄   ▀▄█▀█▄▄▄▀▀▀ █  ▄▄ ▐▌▒▌█ ▀▀▀▀▄▄▄█▀█▄▀   ▄▀
                    ▄▓▄ ▄▀▀▀   ▄▓▓▐▌ ▄ ▀▐▌▓▐▌▓▓▄▓▄  ▀▀▀▄ ▄▓▄
                     ▀   ▀▀   ▄▀▀▄ █    █▐▌█ ▄▀▄▀    ▀▀   ▀
                                ██▌▐▌ ▓ █▐▐▌▄▓▀
                               ▀ ▄▓▄█  ▐▌▌█ ▄▄▀
                                  ▀▄ █ ▀ █ ▄▄ ▄▓▄
                                ▄▓▄   █ █  ▀ ▄ ▀
                                 ▀  ▀▄ ▀ ▄▀