Fight overwhelming odds to escape a secret TranStar moon base where the enemies you encounter, the hazards you face, the goals you complete, and the loot you collect are different each time you play. With changing environments as dangerous as they are dynamic, the Mooncrash campaign for Prey will offer a fun, infinitely replayable challenge to test even the most skilled players.
Story:
In Prey: Mooncrash, TranStar's secret moon base stopped transmitting shortly after the events of Prey. Now Peter, a hacker stationed aboard a spy satellite tasked with intercepting TranStar communications, must find out why. Trapped and under a ruthless contract with KASMA Corp, Peter's only hope of ever seeing his family again is uncovering the moon base's lost secrets.
Title: Prey – Mooncrash
Genre: Action, Adventure
Developer: Arkane Studios
Publisher: Bethesda Softworks
Release Date: 11 Jun, 2018
Prey Mooncrash-SKIDROW

SIZE: 12 GB

This is the standalone edition and does not feature the original Prey!
Prey Mooncrash-SKIDROW.torrent
letsupload.co
https://filecrypt.cc/Container/E3CA0969AB.html
turbobit.net
https://filecrypt.cc/Container/A9D6F2E58B.html
megaup.net
https://filecrypt.cc/Container/0008E46AD4.html
drive.google.com
https://filecrypt.cc/Container/FE497F2753.html
uptobox.com
https://filecrypt.cc/Container/5E25665955.html
uploaded.net
https://filecrypt.cc/Container/44FDC161A7.html
1fichier.com
https://filecrypt.cc/Container/97868C6B76.html
rapidgator.net
https://filecrypt.cc/Container/55CA794B58.html
UPDATE / DLC LIST:

BASE GAME:


MINIMUM:
Requires a 64-bit processor and operating system
OS: Windows 7/8/10 (64-bit versions)
Processor: Intel i5-2400, AMD FX-8320
Memory: 8 GB RAM
Graphics: GTX 660 2GB, AMD Radeon 7850 2GB
Storage: 20 GB available space

RECOMMENDED:
Requires a 64-bit processor and operating system
OS: Windows 7/8/10 (64-bit versions)
Processor: Intel i7-2600K, AMD FX-8350
Memory: 16 GB RAM
Graphics: GTX 970 4GB, AMD R9 290 4GB
Storage: 20 GB available space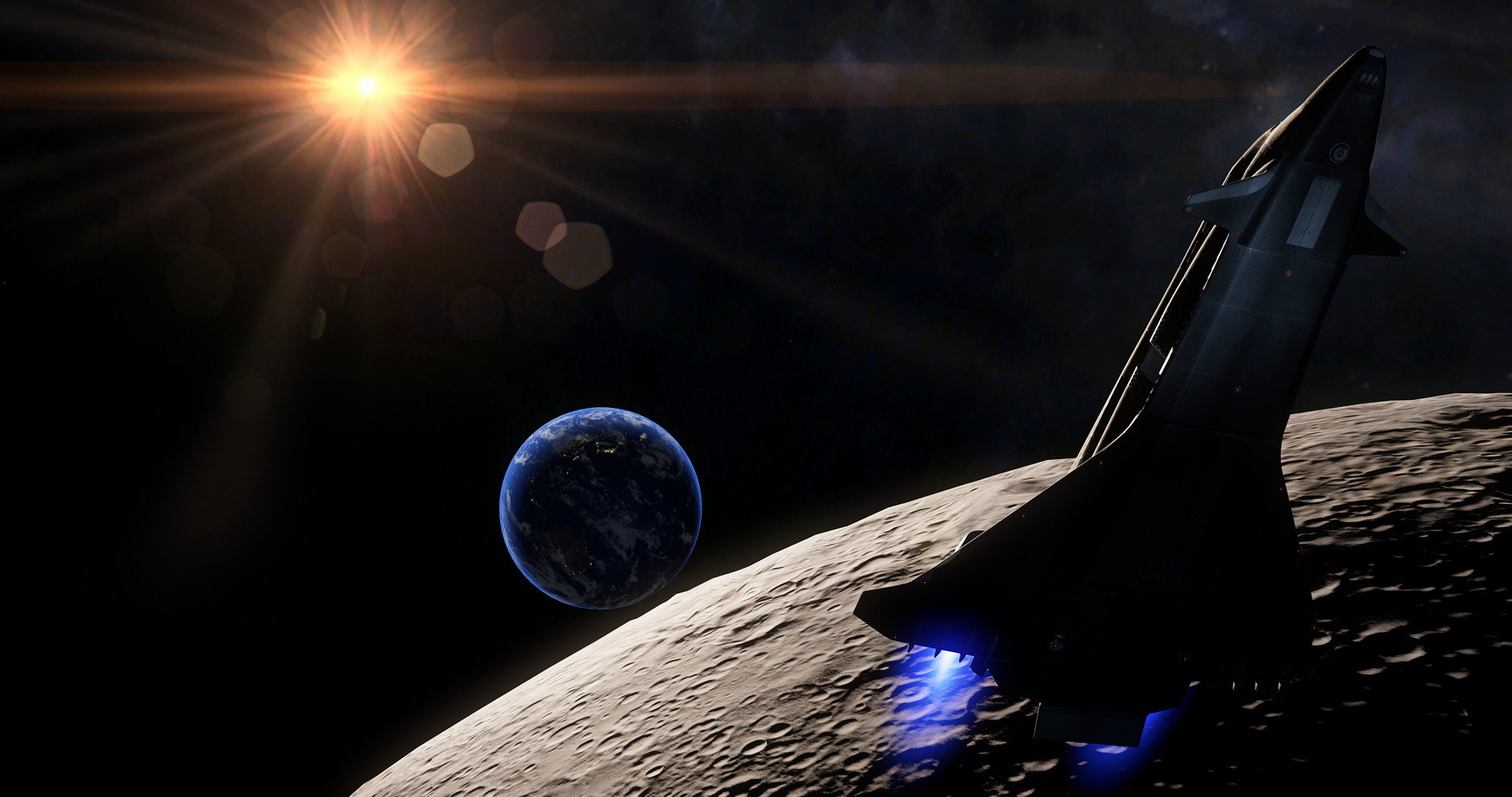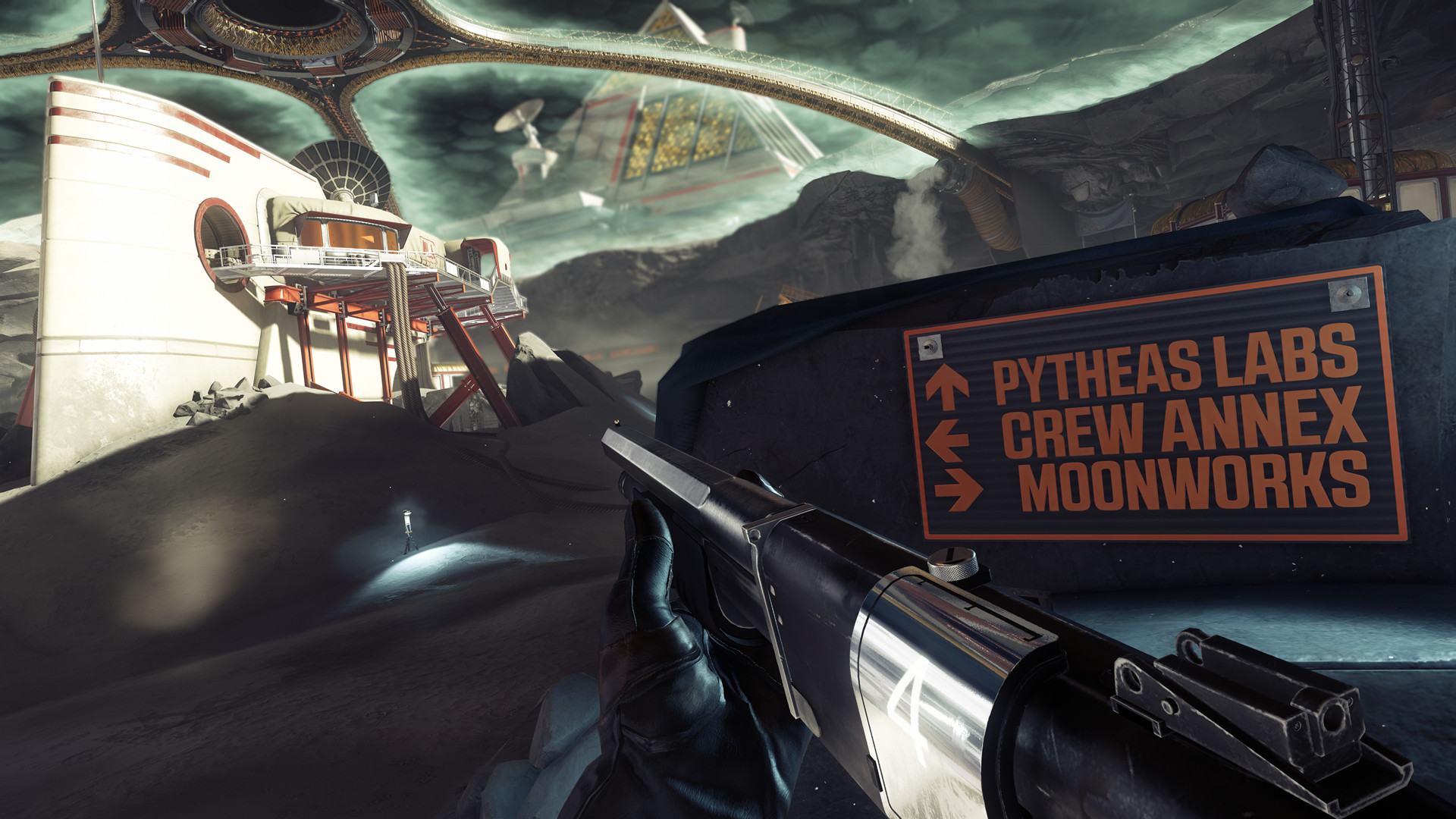 ▀▄▄
                                  ▐█▌
                                 ▄█▀
        ▀▄▄                   ▄■▀
         ▐██▌             ▄ ▀   ▄ ■■  ▄▄▄▄  ░
        ▄██▀        ▄▄▄▀▀   ■▀          ▀███▓▄
     ▄▄█▀▀     ▄▄▓▀▀▀ ▄ ▀ ▄▄▄▀▀▀▄        ▐████▌
▄▄▓▓▀▀  ▄ ▄▄███▀ ▄▄█▀ ▄▄▓▓█▌   ▀       ▄▄███▓▀
█▀ ▄▄█▀  █████▌ ▐██▌ ███████▄▄▄▄▄▄▄█████▓▓▀▀░  ▄▄■                      ■▀▀▓▄▄░
▀▓▓██▌  ▐██████▄ ▀██▄ ▀▀▓██████████▓▓▀▀ ▄▄▄▄▓██▀                       ▀   ░▀█▓
██████▄░ ▀██████▓▄ ▀▓▓█▄░ ▀▀▀▀▀▀██▄▄█████▀▓██▀          ▄▄▄▄▀                ▐█
▀██████▓▄▄  ▀▀█████▄ ▀██▓▓██▀░ ▄▄▄▄▄▄ ▀▀▀▀▄   ▀▄▄▄▄▄▓███▀▀                 ▄▄██
░▄█▀▀█████▓▓▄▄  ▀▀▀▓▓▄ ▀███▄▓▓██████▓▓▒▒▒▄▄ ░▓▄▄▄ ▀▀▀█▓▄  ▀  ▄▓▓▄     ▄▄▄▓████▓
▒█████▄█▀▀██▀▓░  ▄▄▄▄▄▄░ ▓██████████████▓▓▓▒▒▄▀███░░▄▄░▀▀█▄ ▄ ▀▀ ▄▄██████████▓░
▓████▀▀▀ ▄▄▄▄█▓███████▓▓░ ▀▒████████████████▓▒▒▀██████▓▒░ ▀■ ░▓▓███████████▓▓▄
██▀ ▄▄███████████████████▌ ▐█████▓░   ▀▀████████████████▒░░  ▓████████████████▌
███▄▄ ▀▓▓██████████████▒▀▄▄████▀▄▄████▄  ▀█████▀▀█████████▓░ ░▀▀▀▀▓█████████▓▀
▒▀▀▀ ▄▄  ▀███████████████████▀▄█████████▄  ▀▓█▌░▓█████████▒  ▄▄░░   ▀███▓▒▀▀▄▄▀
░  ▒▓██▓▓▄▄▀█████████▀▀▀▓▓██████▓▀▀░▄▓▓███▄ ░▀░ ▐█████████ ▄█████▒░░  ▀▀░▄██▓
  ░▓███████████████▀▄▄▄   ▀▓███ ░ ▓▀  ▀▀▓▓██▄  ▄ ████████▓▓████████░░   ▐███▌
  ▐████████████████████▓░  ▐██   ░      ░ ▀█▓░   ▐█████████████████▒░░  ░████▄
  ▓█████████████████████▓░ █▓               ▀  ▀▄ ▀▓███████████████▓▒░   ▐█████
  ▓██████████████████████▌▐█░                 ▀█▓▓░ ██████████████▓▓▒░    ▓▓███
  ▐██████▀██████████████▀▄█▌                   ░▀██ ▐███████████▓▓▒▒░      ░ ▀▀
   ▀▓▀█▄██████████████▀██▀▓░                     ▐█▌▐████████▓▒▒░▀▀░░   ▄▄▄
   ░▄███████████▓▓▀▀▄█████▄ ░                   ▄▀▄█▀█████▒▒░▀▀░ ▄▄▄▄▒▒████▒░
   ▐███████████▀░░▓███████▌ ▓                     ▐████▓▒▀▀▄▄▄▒▓██▄ ▀▀▀▓▓███▌
   ░█████████▓  ▒▓█████████▄██▄░                  ▐████▄▒▓▀▀▀▀░   ▀▓   ░ ███▌
    ▀▒███████▌ ▐████████████▄██▓▓▄▄      ▄        ▓▀ ▓▀▀░          ░▀    ▐█▒░
██▄▄ ░▀▀▓▓███▌ █████████████████████▓▓▄▓▀   ▄    ░                        ▓   ▐
███████▄ ▀██▓▓░▐▓███████████████████▓▓▒▄█▒▒▀ ▄▓   ▄  ░                    ▒   █
████████▓░▐██▓░ ▓▓████████████████▓▓▒▒▀▀▀ ░▄█▀░  ▓▌  ▓                    ░  ▐█
█ ▀██▓▓▀ ▄██▀    ▀▓▒▀▀▄████████▓▓▓▒▒░░▄▄▄███░   ██▌  ▐▌ ▓░                  ▄██
██▄   ▄ ▀▀▄▄▄ ▀▄   ░ ▀▀▓▓█▓▓▓▓▓▒▒▒█████████▄▄▄▄███   ▐▌ ▓▓▄▄           █▄   ▀██
██▌ ▀▄▄▓▓█████ ▐██▄▄▄▄ ░░ ▀▀▀▀▀▄████████████▓▀████▄░ █▓░ ███▒▒▄▄▄      ▐▓▀   ▐█
███ ▐██████████ ▓█████████▒▀ ▄████████▓▓▀▀▀ ▄██████▓▒███▄ ▀██████████▄▄▄▄▄▌   ▒
████▄▀█████████ ░████████▀▄▄████▓▓▀▀▀ ▄▄ ▄▄▓▀▀▀▓▓██▓▓▓█████▓▓█████████████▓░  ░
███████▀███████▀ ▀▓████████▀▀▀▀ ▄ ▄▌░▓█▌▐█▓░▓█▄ ▄░▀██▓▓██████▓▓▓█████████▓▒░
█████████▄▀▓▀▀█ ▐▄░███████▓▀ ▄ ▓▌▐██ ▀▀ ▀▀▀██▓▌▐█▓▄░▀█▒▓█████████▓▓▓▓▓▓▓▓▓░░
██▀ ▄██████ ▀▄▄ ▐███████▓▀░ ▓▌▐▀▀▒░          ░▀▀▓▓▓▐▄ █▓▓▓██████████▓▓▓▓▒▒░
██ ▐████████ ▐▓▌▐█▀████▀▄▌▓▌▀▀▓▀▀                 ██▓▄ █▓▄▀▀▒▒███▓▓▓▓▓▒▒░░
██▓ ▀▓▓███▀ ▄▀▀ ▐█▌▐██▀█▓ ▀░ ▀                     ░▄▌ ██▒▒░ ░  ▀▀▀▒▒░░░
▓▒░  ░▄▀▀   ▄■▀ ░ ▄█▀  ░  ▀                         ▄ ▓ █▀▀
▒░  ■▄▄▄███▌  ▄▄▓   ▄▄▓   ▄▄█ ▀██▄▄         ▄▄▓░ ▄███   ▄▄██▓▓▄▄    ▄▄▓░  ▓▀▄▄
░ ▄███▀█  █■██▀ █ ■█▀ █  █▀░█  ████▀▓▄▄░  ■█▀ ▀▄██▓██■▀████  ▄ ▀█■■▀███   █░ ▄▀
 ▐█▀▓░ █░░█ ▐█░░█  █░░█ ░▓░▓█  ▓███ ▐██▓█■▄▀░░█▀ █▒█▄  ████  █ ░█  ████   █▒░█
 ▐▄░▄  █▓▓█■▀█▒▒█  █▒▒█  ▄█▀▀   ▄██  ████  █▄▒█  █░██  ████  █░▒█  ████   █▓▒█
  ▀▄█  ██▀▀  █▓▓█ ▐█▓▓▀    ▄▄  ░███  ████  █▓▓█  ▀▄██  ████  █▒▓█  ████   ██▓█
    ▀■▄   ▄▓▄█▓▓█▄▀▀ ░   ██▀█  ▒███  ████  ████ ▄██▀ ▄ ▀███  █▓▓█  ████   ████
▀▄▄   ▐██▄ ▀ █▒▒█ ▀█▄▄   █ ░█  ▓███  ██▓█  ██▄▀▀█▄▄ ▀▓▀ ███  █▒▒█  ████   ████
 ████ ▀███▌  █░░█   ███■▄█░▒█  ████  █▓▒█  █▓▓█  ███▄  █▓██  █░░█  ████ ░ ████
 █▓██  ████  ▓  ▓  ░███ ▐█▒▓█  ██▓█  ▓▒░█  ▓  ▓  ████  █▓▓█  █  ▓  ██▓█ ▒ ████
 █▓▓█  █▓██  ▄  ▄  ▒███  █▓█▓░ █▓▓█  ▒░ █  ▄  ▄  ██▓▀▄■█▒▓█  ▄  ▄  █▓▒█ ▓ ████
 █▒▒█  █▒▓█■▄█░░█  ▓███  ███▓  █▓▒█  ░ ▄█  █░░▓  █▓▓█▌ █░▒█  █░░█  █▒░█ █ ██▓█
 █░░█  █░▒█ ▐█▒▒█  ████  ███▒  █▒░█  ▄██▓  █▒▒█  █▒▒█  █ ░▓  █▒▒█  █░ █ █ ██▒█
■█  █  █ ░█  █▓▓█  ███▀▄■██▀░  █░ █▄▓▓▀▀░  █▓▓█  █░░█  ▀ ▄▄  █▓▄█▄■▀▄▄█▄█▄ ▀░█
 ▓▀▀▀■▄█▄ █  ████  ████▌ ███▄  █▄▓▀▀ ░     ██▀▀  █ ▄█■▀▀▀▓▓▄▄█▀▀ ▄ █▓▀▀ ▄ ▀▀▄▓▄
 ░ ▄█▄▄ ▀▀▀■■▀▀ ▄▄▄  ▀▀▀   ▀▀■■▀          ▀ ▄▄   █▀  ▄█▓▄    ▄▄▓▀ ▀ ▄▄    ▄▓▄░▀
  ████████▄▄▄▄ ████▓░▒██▄                ░▓▄▓▀   ░▓██████▌ ▄███▀▄███▓  ▄▓▓█████
 █████████████▌▐██▄▓▀▀▄▀▓▓▄              ▀▄▀░    ▐███████▀██████████ ▄████████▓
░███████▀▀▀▀▀▓▓ ▓████▄▄  ▀▀▓▓▄▄      ▄▄▓▓▀ ▓▄    █████▀████████████▀██████████▒
▒████▀ ▄▄███▄▄  ░▓███████▄▄ ░░▀▀▀▀▀▀▒▒ ░░▄▓▀    ██████▌ ▐█████████████████████░
▓███▌ ▐█████████▄░▀██████████▓▓▄▄▄▄▄▄▄▓▓▀▀░    █████▓▀ ▄██████████████████████
█████▄▓█████▒████▓▄ ▀▓▓▓█▀█████▓▀█▀▀▀░ ▄▄■   ▄██▓▓▀▀░▄██████████████████████▀
█████████▀▀▄████████▄ ░░▀▀█▓▒▄▄▄▄█▓▓▓▀▀   ▄▄██▀▀ ▄▄███████▀████████████████▌
███▀▀▀ ▄▄▓▓███████▀██▄▄▄   ░░ ▀▀▀  ░  ▄▄█▀▀█▄██████▀▀▀█▄████████████████████▄
░▄▄▄██████████▀▀ ▄█▓▀▀ ▄ ▀▀ ▄▄  ■  ▀  ▄▄█▓▓▀▀▀▀   ▄▄████████████▄▀██████████▓▓▄
▓█████▓▓▀▀▀     ▓▀ ░▄▀ ▄▄█▓▀       ▄█▀▀   ░     ▄█▀▀▀       ▀▀▀▓▓█▄ ▀▀▓▓███████
████▀▀░        ▒   ▄  ▐███▌       ▀            ▄                ░ ▀█   ░▀▀█████
██▀                    ▀▓▓█▄                                        ▀       ▀██
█▌                  ▀    ░▀▀▀▄▄                                              ▐█
▀█▄                              ▀                                         ▄■▀▄
    ▀                          S  K  I  D  R  O  W                     ▄■▀   ▄
░░░    ▄                       .the leading force.                    ▐▌    ▀▓▀
▒▒▒    ▐▌                                                              ▀▄  ▄  ▄
▓▓▓   ▄▀                        proudly presents                         ▀■▄▀▓▄
██▀                     	Prey - Mooncrash                           ▐███
███▌                         (c) Bethesda Softworks                         ███
███▀                                                                        ███
███    11-06-2018......Release Date <-> Protection.................Steam    ▓██
███    FPS................Game Type <-> Disk(s)...................1 DISC    ▒██
███                                                                         ░▀█
██▀▄                                                                        ▄▓▀
▀██▌                                                                    ▄ ■▀░
   ▀ ▄ RELEASE NOTES      ▀▓▀    ▄▄▄█▀▀▀▀     ░   ▄▄▓▀▀▀  ▄▄ ▀▀▀    ░ ▀    ▄
 ▄▄█▀                      ▄■ ▀▀              ▄ ▀     ▄▓▄                   ██▄
███▌                   ■▀                              ▀ ▄                  ███
███                                                                         ███
███ In Prey: Mooncrash, TranStarТs secret moon base stopped transmitting    ███
███ shortly after the events of Prey. Now Peter, a hacker stationed aboard  ███
███ a spy satellite tasked with intercepting TranStar communications, must  ███
███ find out why. Trapped and under a ruthless contract with KASMA Corp,    ███
███ PeterТs only hope of ever seeing his family again is uncovering the     ███
███ moon baseТs lost secrets.                                               ███
███                                                                         ███
███                                                                         ███
███ NOTE:                                                                   ███
███                                                                         ███
███ This is the standalone edition and does not feature the original Prey!  ███
███                                                                         ███
███                                                                         ███
███                                                                     ▄▄▄██▀█
███  ▄▄ ▀                                                         ▄▄▄█▀█▄▓█▀███
██▄█▀ ▄ ■ ▀                                               ▄▄▄▄█▀▀▀▀▄▄██▀▀ ▄██▀█
██▀▄▀                                             ▄▄▄▄█▀▀▀▀  ▄▄▄▓▓▀▀▀ ▄▄█▀ ▄█▓▀
▀██▌                       ▄            ▄▄▄▄▄▓▓▀▀▀▀ ░  ▄▄▄█▀▀▀  ▄▄▄▓▓▀▀ ▄▄▀▀░
  ▀ ▄ INSTALL NOTES      ▀▓▀    ▄▄▄█▀▀▀▀     ░   ▄▄▓▀▀▀  ▄▄ ▀▀▀    ░ ▀    ▄
 ▄▄█▀                      ▄■ ▀▀              ▄ ▀     ▄▓▄                   ██▄
███▌                   ■▀                              ▀ ▄                  ███
███                                                                         ███
███ 1. Unpack the release                                                   ███
███ 2. Mount or burn image                                                  ███
███ 3. Install                                                              ███
███ 4. Copy the cracked content from the SKIDROW folder and into the main   ███
███    install folder and overwrite                                         ███
███ 5. Block the game in your firewall and mark our cracked content as      ███
███    secure/trusted in your antivirus program                             ███
███ 6. Support the companies, which software you actually enjoy!            ███
███ 7. Remember to run game with admin rights - especially on drive C:      ███
███ 8. Play the game                                                        ███
███ 9. Support the companies, which software you actually enjoy!            ███
███                                                                         ███
███                                                                     ▄▄▄██▀█
███  ▄▄ ▀                                                         ▄▄▄█▀█▄▓█▀███
██▄█▀ ▄ ■ ▀                                               ▄▄▄▄█▀▀▀▀▄▄██▀▀ ▄██▀█
██▀▄▀                                             ▄▄▄▄█▀▀▀▀  ▄▄▄▓▓▀▀▀ ▄▄█▀ ▄█▓▀
▀██▌                       ▄            ▄▄▄▄▄▓▓▀▀▀▀ ░  ▄▄▄█▀▀▀  ▄▄▄▓▓▀▀ ▄▄▀▀░
   ▀ ▄ GREETINGS          ▀▓▀    ▄▄▄█▀▀▀▀     ░   ▄▄▓▀▀▀  ▄▄ ▀▀▀    ░ ▀    ▄
 ▄▄█▀                      ▄■ ▀▀              ▄ ▀     ▄▓▄                   ██▄
███▌                   ■▀                              ▀ ▄                  ███
███                                                                         ███
███ To all friends of the family and honorable rival groups!                ███
███                                                                         ▓██
███                                                                         ▒██
███                                        ▀▄▄▄                             ░▀█
██▀▄                                        ▐██▓░                           ▄▓▀
███▌         ▄▄▀                           ▄██▓░                        ▄ ■▀░
████▀▄▄▄▄█▓▓▀▀   ▄▄▄▀         ▄       ▄▄▄███▀▀                               ██
██████▀▀█▄▄▄▄███▓▀▀      ▄▄▄▓▀ ▄▄▄████▓▓▀▀                          ▄■      ███
███▀▄████████▀██▄▄▄▄▓▓▓██▀█████████▀▀  ░                 ▄     ▄   ▐▌       ▓██
████████▀█▄███████████▀█████████▀   ascii art by the      █▄▄    ▄  ▀▄      ▒██
▀▀▓▓███▌▐████████████▌▐████████▌   godlike & terrific duo  ▓▓██▄▄▄ ■▄ ▀ ▄   ░██
  ░  ▀▀▀▄████▄█▀██████▄█▀███████▄      malodix + irokos     ░██████▓▓▀█▄▄▄▀■▄██
          ▀▄ ▀▀█  ▀▀██████▄▀▀▓▓███▄     titan artdivision    ▀████████████▓▓▄▄█
                ▀    ▀█████▌    ▀▀▀▓░                          ▀███████▄███████
                      ▐█▓▓▀          ▀                            ▀▀▓▓███▄▀████
                     ▄█▀▀                                            ░▀███▌ ▀▀█
                   ▀                                                   ▐█▀
                                                                       ▀