Tank Warfare: Tunisia 1943 – tactical battalion level combat simulation. Continuation of Graviteam Tactics series on the Western Front.
Game is comprised of two modes:
Operational – turn-based mode where you can shift and concentrate forces in the chosen directions, resupply and replace units, repair and refuel vehicles.
Tactical – real-time mode where you are conducting fire combat with the enemy, capturing territory, destroying vehicles and the enemy manpower.
Large-scale operations for the US Army and Wehrmacht with realistic organizational structure. The campaign features more than 50 detailed vehicles produced in Germany, USA and UK. Over 400 sq. km of realistic landscapes were reconstructed from topographical maps and photo and video materials.
Title: Tank Warfare: Tunisia 1943
Genre: Simulation, Strategy
Developer: Graviteam
Publisher: Strategy First
Release Date: 1 May, 2017
Tank Warfare Tunisia 1943 El Guettar v20180603-RELOADED

SIZE: 6.49 GB

Game is made standalone and includes all previous DLC's and Updates!
UPLOADED
https://filecrypt.cc/Container/00C9ED8C09.html
MEGAUP
https://filecrypt.cc/Container/A8D5483DD6.html
UPTOBOX
https://filecrypt.cc/Container/0A01F901F5.html
USERSCLOUD
https://filecrypt.cc/Container/E8F3D0EC18.html
UPDATE / DLC LIST:

BASE GAME:

MINIMUM:
Requires a 64-bit processor and operating system
OS: Windows 8.1 (64-bit only)
Processor: AMD FX-8320/Intel Core i3-4160
Memory: 4 GB RAM
Graphics: AMD Radeon 7570/nVidia GeForce GTX 650 1GB
DirectX: Version 9.0c
Storage: 12 GB available space
Sound Card: DirectX 9 Compatible
RECOMMENDED:
Requires a 64-bit processor and operating system
OS: Windows 10 (64-bit only)
Processor: AMD FX-8350/Intel Core i7-6700
Memory: 8 GB RAM
Graphics: AMD Radeon R9/nVidia GeForce GTX 970 4GB
DirectX: Version 9.0c
Storage: 12 GB available space
Sound Card: DirectX 9 Compatible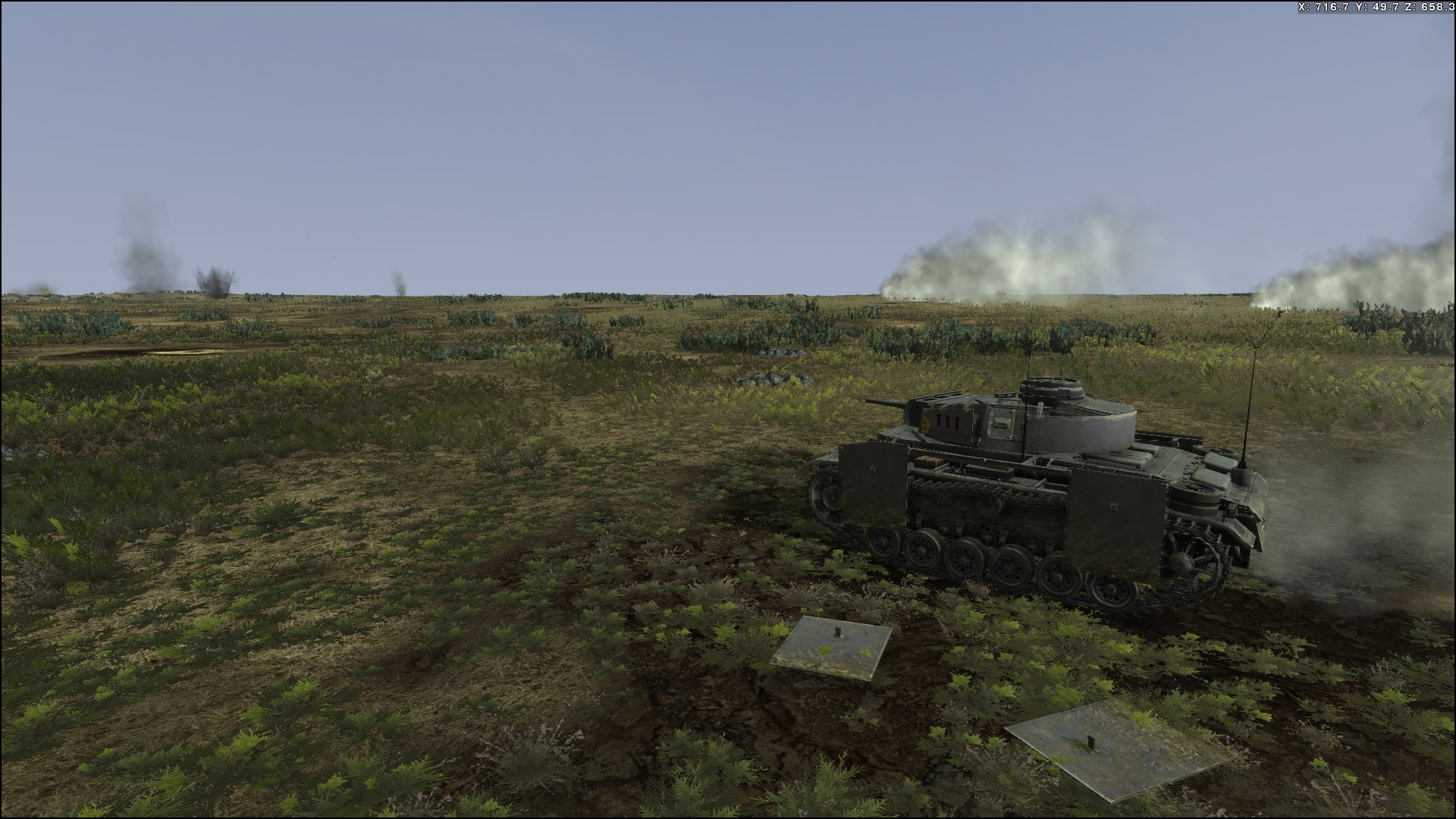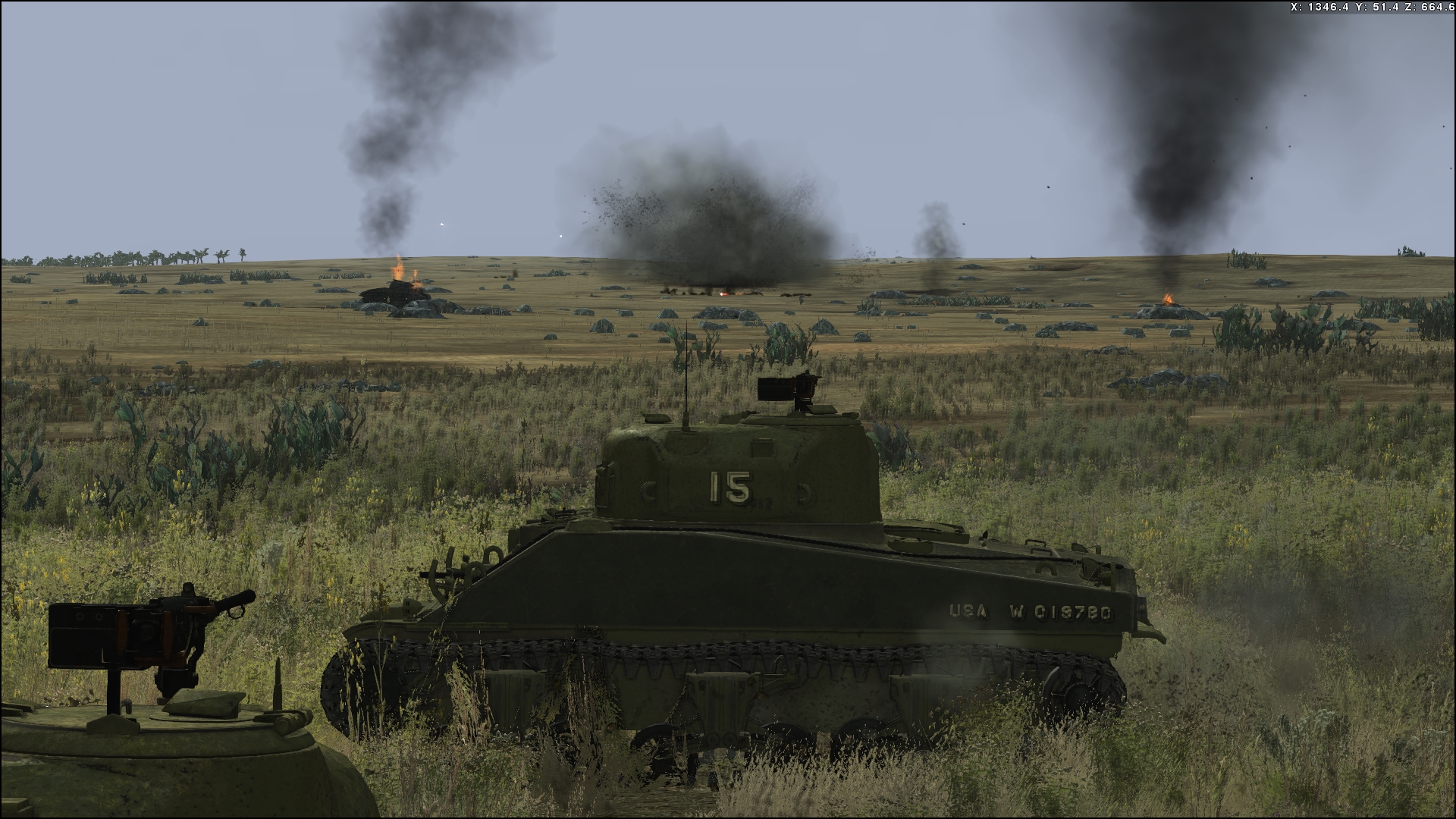 ▀▄▄ ▀
                              ▄▄▄▄▄▄▓▌ ▐██▄ ▓█▄ ▀▄
                          ░▓▓███████▀ ▄████▌▐██▌ ▐▓
                ▄▄▄▄▄▄ ▄  █▀██████▓░▄▓█████▄███▓ ░█▌▄▄▄ ▄ ▄▄▄▄▄▄
                █      ▐▌▐▌▐██████▌▐████████████▌ █▌   ▐▌      █
                █       ▓  ▓███████▄████████████▌▐██   ▓       █
                █   ▄  ▐▌  ▐▓███████████████████▄███   ▐▌  ▄   █
                █   ▐▌▐█     ▀▀▀▀▀▓▓█████████▀▀▀  ▓▓░   █▌▐▌   █
                █   █░▓▌  ▄▓▄        █████░       ░█▌   ▐▓░█   █
                ▌▄ ▐▌ ▐█   ▀   ▓▓▄▄▄▄▓▓  █▄▄██████▌ ▀   █▌ ▐▌ ▄▐
                ▐▌  ▓▄ ▀▓▄     ███████    ███████▓▓   ▄▓▀ ▄▓  ▐▌
                ▌▀▄  ▀▀▄▄░▀▄   ▀▀▓▓███▌  ▐█░▄▄▄▄ ▀▀ ▄▀░▄▄▀▀  ▄▀▐
         ▄      █  ▀▀▄▄  ▀▀▄▀▄    ███▀▀▀▀▀▀ ▓███░ ▄▀▄▀▀  ▄▄▀▀  █
         ▐▌     █     ▀▓▓▄ ▐▌▐▌   ▄▄▄ ▐███▌ ▐██▓▌▐▌▐▌ ▄▓▀      █  ▄      ▄
        ▄▀      █   ▄  ▐██▌░█▓   ▐█▓▌ ░▓██▓       ▓█░▐█▄       █  ▐▌     ▐▌
      ▄▀▄▄▀     █   ▐▌ ██▐▓▄▀           ▄▄▀▀▀██▄▄  ▀▄▓▌▐▌      ▀▄▄█░    ▄▀
     ▐▌▓█▌      ▀ ▄▄█░▐█▓▀           ▄███     ██▓▓    ▓▀     ▄▓██▀    ▄▀▄▄▀
     ▓███▓     ▄▓██▀  ██▌           ▓▓██▌    ▐████▌ ▄▀▄▄▀   ▐███▌    ▐▌▓█▌
     ▐████▌   ▐███▌  ▐▓▓           ▐████     █████ ▐▌▓█▌    ░▓███    ▓███▓
      █████   ░▓███ ░██▌    ▄▄▄▄████████    ▐████▌ ▓███▓    ▄▄███▓░  ▐████▌
      ░█████  ▄▄███▓▐██▌ ░███▓▓▀   ▀████▌   █████  ▐████▌░██████▀ ▐███████▓
  ▓▓█▌ ▐████▌▓▓███▀ ███  ▓▓███     ▄████████████▓▓██████▓▐█████▌  ▐███░█████
  ████  █████████▌ ░███ ▐████▌    ▓▓████▌  ▐████████░██████████   ▐█▓▓ ▐████▓
  ████  ▐████████  ▐███░▐████▌   ▐███████   ▓███████ ▐█████████▌  ███▌  █████▌
  ████▌▄█████████▌ ▐███▌▓▓███    ██████▓▓    ▀▀▓▓██▌  ██████████▄▄███▌  ▐████▓
  ▐███████▓▓▀▓████▄▓▓████████    █████▌        ░███▌  ▐████▓ ▀▀▀▓▓███▌ ▄█████▌
  ▐███▓▓███▄▄▄░░▀▀▀██████████▄▄▄███▓▓▀         ▐███▌ ▄█████▌   █ ▐████████▓▓▀
   ████    ▀▀▀████▄▄▄▄▄░░   ▀▀▀▀▀       nERv   ▐████████▓▓▀    █ ▐▓▓████▀▀▀
   ▀▀▀▀         ▄▀▀▀██████                     ▐▓▓████▀▀▀      █
                █     ▓▓██                                     █
                █                                              █
                █    ▄▀▀█ ▄▀▀  ▓   ▄▀▀▄ ▄▀▀▄ ▄▀▄  ▄▀▀  ▄▀▄     █
                █▄▄▄ █▀▓  ▓▀ ▄ █   █  ▓ █▀▀▓ ▓  █ ▓▀ ▄ █  ▓ ▄▄▄█
                       █  ▀▀▀▀ ▀▀▀  ▀▀  ▀    ▀▀▀  ▀▀▀▀ ▀▀▀

      Tank Warfare Tunisia 1943 El Guettar v20180603 (c) Strategy First

        06/2018 :..... RELEASE.DATE .. PROTECTION .......: Steam
              1 :.......... DISC(S) .. GAME.TYPE ........: Violent, Gore,
                                                           Simulation, Strategy

                   ▄▀▀  ▄▀▀▄ ▄▀▄▀▄ ▄▀▀  ▀ ▄▀▀▄ ▄▀▀▄ ▄▀▀▄ ▄▀
  ▀▀▀▀▀▀▀▀▀▀▀▀▀▀▀▀ █ ▀▓ █▀▀▓ █   ▓ ▓▀ ▄ █ █  ▓ ▓▀   █  ▓ ▀▀▀█ ▀▀▀▀▀▀▀▀▀▀▀▀▀▀▀▀
                    ▀▀  ▀    ▀   ▀ ▀▀▀▀ ▀ ▀    ▀     ▀▀   ▀▀

  Tank Warfare: Tunisia 1943 - tactical battalion level combat simulation.
  During the Tunisian Campaign in winter 1943 German Panzer battlegroups launch
  a counteroffensive against the Allied forces to drive them out of Eastern
  Dorsal.

  Game is made standalone and includes all previous DLC's and Updates!

  * Releasing a full game instead of a big-ass update almost as big in size
    as this. A lot of updates since our initial release. Enjoy!


             ▀ ▄▀▀▄ ▄▀   ▓▄▄  ▄▀▀▄ ▓   ▓   ▄▀▀▄ ▄▀▀▄ ▓▄▄  ▄▀▀  ▄▀
  ▀▀▀▀▀▀▀▀▀▀ █ █  ▓ ▀▀▀█ █  ▄ █▀▀▓ █   █   █  ▓ █  ▓ █  ▄ ▓▀ ▄ ▀▀▀█ ▀▀▀▀▀▀▀▀▀▀
             ▀ ▀     ▀▀   ▀▀▀ ▀    ▀▀▀ ▀▀▀ ▀     ▀▀   ▀▀▀ ▀▀▀▀  ▀▀


  1. Unrar.
  2. Burn or mount the image.
  3. Install the game.
  4. Copy over the cracked content from the /Crack directory on the image to
     your game install directory.
  5. Play the game.
  6. Support the software developers. If you like this game, BUY IT!

               ▄▀▀  ▄▀▀█ ▄▀▀▄ ▓  ▄ ▄▀▀█ ▄▀▀▄ ▄▀▀▄ ▓▄▄  ▄▀▀  ▄▀
  ▀▀▀▀▀▀▀▀▀▀▀▀ █ ▀▓ █▀▓  █  ▓ █  ▓ █▀▀  █  ▓ █  ▓ █  ▄ ▓▀ ▄ ▀▀▀█ ▀▀▀▀▀▀▀▀▀▀▀▀▀
                ▀▀    █   ▀▀   ▀▀  ▀    ▀     ▀▀   ▀▀▀ ▀▀▀▀  ▀▀